smartTrade Technologies wins Waters Best OTC Trading Initiative Award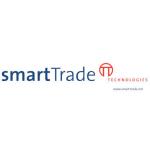 smartTrade Technologies wins Waters Best OTC Trading Initiative Award
smartTrade Technologies announces today that smart-FI™, its end-to-end trading solution designed for Fixed Income and OTC derivatives businesses, was awarded the best sell-side OTC Trading Initiative at the Sell-Side Technology Awards held by Waters Technology. This award recognizes the new and innovative ways of tackling the increasingly electronic derivatives trading landscape, with demonstrable benefits to sell-side firms.
The changes in the Fixed Income landscape and the impact of regulations are driving the need for more flexible and efficient technology. Existing Fixed Income solutions are unable to cope with the new requirements and proving to be too expensive to be viable for current and future needs.
smart-FI has been introduced to help organisations better control and optimise their Fixed Income flow and ensure fast on-boarding of new clients. With smart-FI's modular, flexible and highly adaptive capability, organisations can now control both the time to market and the cost of new deployments. This enables them to take a phased approach to automating previously manual processes. The solution allows institutions to easily customise their flows using a combination of built-in features and standards based APIs. smart-FI takes advantage of HTML5 technology to provide a highly intuitive and portable user interface.
Available as a software-only or a fully managed solution, hosted by smartTrade, smart-FI delivers:
Connectivity to SEFs and inter-dealer markets, enabling organisations to reduce connectivity costs.
Aggregation, providing a global view of liquidity that integrates the reference price, enabling organisations to manage the full lifecycle of orders. Algos can also be added and customised dynamically, using the built-in algo engine.
Negotiation enabling organisations to control pricing to their customers in real time, providing auto quoting and hedging mechanisms to automate their flows.
Client distribution via multi-dealer platforms or a direct API, enabling organisations to manage all their clients through a single application.
A trading user interface for viewing the aggregated liquidity, controlling their contributions and handling their client requests through a single UI.
David Vincent, Chief Executive Officer of smartTrade Technologies, comments: "We are delighted to be receiving this award as it represents the industry recognition of our strengths in building the most innovative and cost-effective eTrading solutions. The way that organisations have historically managed Fixed Income is no longer sustainable. The industry has been crying out for a solution to electronify Fixed Income trading and address the new SEFs requirements. smart-FI has been developed with input from a number of clients in order to deliver a cost effective, innovative and smart solution that addresses their requirements."
Free Newsletter Sign-up