Plusnet Mobile Research Unveils Half of Britons are Gripped with a Fear of No Data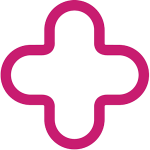 Plusnet Mobile Research Unveils Half of Britons are Gripped with a Fear of No Data
Security
,
Data
,
Infrastructure
New research by mobile phone provider, Plusnet Mobile, has found that half of the UK respondents polled (50%) would feel stressed and anxious if they ran out of mobile data, with almost 1 in 5 (16%) finding the prospect more stressful than an argument with their partner.
The severity of FOND is directly related to how much consumers rely on mobile data to connect. The majority of Brits polled (71%) use mobile data every day for email, followed by catching up on messaging apps such as WhatsApp (47%).
New Plusnet Mobile demonstrated what life would be like without mobile data by showcasing a messaging service of a different kind. In a throwback to pre-mobile days, carrier pigeons were based on London's Southbank for those experiencing an early symptom of FOND.
Of course, there are some Brits who use their mobile phone data for more alternative means with 15% of respondents polled confessed to looking up an ex on social media, and skyping a pet (5%) making the list.
When asked what we would be willing to give up in exchange for a stress-free life of limitless data allowance, one in five Brits surveyed would stay off the booze for life (21%) and almost a tenth (9%) of the population would choose to give up Christmas.
Plusnet CEO Andy Baker said: "Our research shows how much Brits rely on their smartphone data to stay connected. From sending snaps and group WhatsApp messages, to streaming the latest TV shows or swiping on Tinder, access to data is a daily must. As the UK's newest mobile provider, we're supporting the battle against Fear of No Data (FOND) by offering fantastic data deals at great rates so the nation can no longer fear a data-less day."
Additional report findings include:
More women (10.19%) polled admit to using their mobile data to read erotica than men (8.72%)
1.7 million Brits polled would choose to use the last of their data to send a sexy selfie
In a data-less society, our favourite communication methods of choice would include; carrier pigeon (6.5%), walkie talkie (6.25%), and even snail mail (12.20%)
The research of 2,000 people nationally was released to mark the launch of Plusnet's new mobile phone offering, Plusnet Mobile. Proud to use the EE network, Plusnet Mobile offers four tariffs on SIM only, rolling 30-day contracts.
Free Newsletter Sign-up