NICE Actimize Unveils Specialized Anti-Bribery & Corruption Solution to Monitor Corporate Financial Systems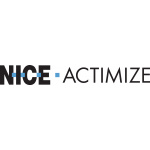 NICE Actimize Unveils Specialized Anti-Bribery & Corruption Solution to Monitor Corporate Financial Systems
NICE Actimize, a NICE (Nasdaq:NICE) business and the industry's largest and broadest provider of a single financial crime, risk, and compliance software platform for the financial services industry, is launching a new corporate anti-bribery and corruption (ABC) solution designed to provide ongoing monitoring of procurement, payments, travel, and expense data within organizations. Initial focus for the solution will be on financial services organizations and extractives industries including oil, gas, and mining, with other verticals to follow.
Based on extensive experience in transactional analytics, the NICE Actimize ABC solution analyzes transactions and behaviors across the organization and the supply chain in the cloud, for a real-time, up-to-date view of bribery and corruption risk that can be segmented by business, geographic, vendor and customer lines. A newly launched, specialized group within NICE Actimize will focus on anti-corruption & bribery practice offerings.
NICE Actimize ABC also offers improved Foreign Corrupt Practices Act (FCPA) analytics for travel and expense screening, providing more detailed analysis surrounding traditional gifts and entertainment expenditures.
"Investigation and enforcement against corporate bribery and corruption has become increasingly important to regulators, as well as to corporate directors and boards, around the world," said Joe Friscia, President, NICE Actimize. "Using artificial intelligence and automation technologies, we are enabling companies to monitor their organization to uncover hidden bribes and proceeds of corruption, while reducing risk and identifying these schemes faster and more efficiently than ever before."
Automating many of the manual forensic auditing functions that firms typically depend upon to uncover these schemes, Actimize ABC offers the ability to monitor these on a daily, weekly, or monthly basis to help identify risks sooner – months to even years before they are uncovered by a firm's audit or whistleblowing functions.
By working with finance and auditing departments, the solution allows these groups to focus more closely on remediating problems rather than simply identifying them. Further, the solution has developed a "market first" portfolio of analytics that aids organization's identification of bribery and corruption risk in procurement, order to cash, compensation, and other financial areas within a ​firm.
Free Newsletter Sign-up