International Compliance Association Represents Two New Certificates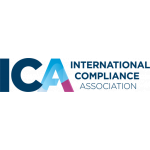 International Compliance Association Represents Two New Certificates
The International Compliance Association (ICA) is proud to announce the launch of two new certificates: the ICA Certificate in Combating the Financing of Terrorism and the ICA Certificate in Anti-Corruption.
Combating the financing of terrorism and anti-corruption are important global concerns and these qualifications provide knowledge that practitioners can apply in their working environment.
The ICA Certificate in Anti-Corruption offers an insight into the challenges corruption poses worldwide, anti-corruption legislation and how to fight corruption from a multi-disciplinary perspective. The ICA Certificate in CFT provides a detailed overview of the key terrorist financing risks and how to manage them, along with the legislative and regulatory international and regional framework, and is ideal for newly appointed MLROs and Financial Crime and Risk officers.
These new courses will be available to study through their primary training partner, International Compliance Training and Pekka Dare, Director of Training, Learning and Development at ICT, had this to say about the qualifications:
"Terrorist financing and corruption are serious threats confronting those working in the financial services industry around the world, and these new certificates underline the importance of understanding and addressing these issues.
The courses provide students with an introduction into the key relevant concepts along with the practical elements of assessing and identifying risk.
From the increasing importance of intelligence sharing and profiling in tackling the evolving risks of terrorist financing to managing bribery and corruption risk, undertaking due diligence on third parties, and undertaking risk assessments, best practices are explored in these innovative new programmes."
As part of the launch, ICA is offering workshops for these courses at their 9th Annual Conference in London on 29th March (discount applies for ICA members and if you book a workshop at the same time as booking for the conference).
Free Newsletter Sign-up