Icon Solutions Partners with Featurespace to Provide Real-time Fraud Protection for Instant Payments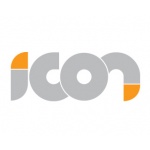 Icon Solutions Partners with Featurespace to Provide Real-time Fraud Protection for Instant Payments
Security
,
Fraud Detection
Icon Solutions the specialist provider of instant payments technology, has today announced that it is partnering with Featurespace, the world's leading supplier of Adaptive Behavioural Analytics technology.
ARIC™, Featurespace's advanced machine learning platform, detects anomalies in individual behaviour to spot new fraudulent activity in real time. Featurespace's platform will allow Icon's Instant Payment Framework (IPF) customers to monitor their data in real time and can reduce genuine transactions declined by over 70% and manual processing by over 50%.
Featurespace's ARIC platform complements IPF's software as both are specifically designed for real-time processing.
Icon's IPF software solves many of the fundamental problems that banks face when delivering 24x7 instant payments. It simplifies the orchestration and integration with back office systems while also providing a state-of-the-art automated testing environment.
One of the key challenges facing banks when connecting to an instant payments network is how to detect payment fraud during transaction processing. With the increased volume in transaction processing accompanying a move to instant payments, fraud control and automation of manual tasks are key factors in the success of instant payments systems.
According to data from InstaPay, there are currently 24 live instant payments schemes globally, with another 19 in the planning phases.
"IPF is designed to be a responsive and flexible solution to the quest for 24x7 instant payments. Featurespace's advanced ARIC™ platform, which detects anomalies in behaviour for fraud and risk management, is the perfect companion to IPF"said Tom Hay, Head of Payments, Icon. "Working with Featurespace ensures seamless access to the most sophisticated fraud and customer management platform on the market."
"The combination of Icon and Featurespace's advanced automation systems is an exciting proposition for banks in the move to instant payments" said Martina King, CEO Featurespace. "It will enable them to seamlessly integrate with instant payment schemes globally, and to spot and block fraud attacks on the scale needed when processing payments in real time."
Free Newsletter Sign-up