Finn Partners Marks Exceptional Growth and Expertise in Cybersecurity Market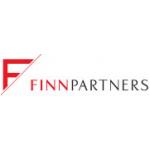 Finn Partners Marks Exceptional Growth and Expertise in Cybersecurity Market
Finn Partners announced continued growth in the rapidly expanding cybersecurity sector with recent client wins including Appthority and Opaque Communications, as well as the expansion of long-term European client LogRhythm into the U.S. market. These companies join the agency's existing international portfolio of security clients, which includes both established industry leaders as well as innovative startups. Cybersecurity firms working with Finn Partners include Centrify, Check Point, Fidelis Cybersecurity, Nok Nok Labs and RedSeal, among others.
Finn Partners operates as an extension of the marketing and communications teams for both Appthority, the global leader in enterprise mobile threat protection, and LogRhythm, the security intelligence company, whose unified platform enables the rapid detection, response and neutralization of advanced cyberthreats. Finn Partners' efforts include a broad range of media relations and thought leadership initiatives including messaging development and enhancement, corporate and product PR, content development and social media support.
As one of the fastest growing PR agencies in the cybersecurity space, supported by a top-tier team with deep domain expertise across security disciplines, Finn Partners specializes in educating audiences on global cybersecurity challenges and their impact on nations, economies and businesses worldwide. Specific services span public affairs, social trending and analysis, research, executive counsel, traditional media relations and thought leadership, and well beyond.
As a result of its expertise and momentum in the cybersecurity sector, Finn Partners will host an exclusive networking event featuring executives from across its roster of security clients on Monday, July 25 at the agency's new San Francisco office at 101 Montgomery Street. As cybersecurity continues to make headlines, leading tech security executives will share their insights on the key business, consumer and national security issues facing businesses and consumers every day. Participants will include:
Domingo Guerra, Appthority
Chris Webber, Centrify
Andy Grolnick, LogRhythm
Dwayne Hall, Opaque Communications
Ray Rothrock, RedSeal
Finn Partners' U.S. security business is led by Jeff Seedman, partner, San Francisco while its European team is led by Claire Ayles, managing partner, Technology, Europe. Global oversight is provided by Finn Partners' Technology practice leader, Sabrina Horn.
"Security has become a key focal area for Finn Partners in San Francisco and beyond, and represents one of the fastest growing sectors for our technology practice," said Seedman. "Security has also become such a critical area of focus in the boardroom, at the C-level and across organizational disciplines. The San Francisco Bay Area is a global hotbed for security technology innovation and we're proud to be working with such a great roster of clients."
Free Newsletter Sign-up