FICO Achieves Amazon Web Services (AWS) Financial Services Competency status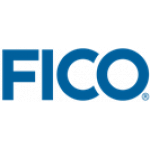 FICO Achieves Amazon Web Services (AWS) Financial Services Competency status
Security
,
Data Protection
,
Fraud Detection
,
Compliance
,
AML and KYC
Silicon Valley analytic software firm FICO announced that its TONBELLER® Siron® suite of anti-money laundering (AML) and know your customer (KYC) solutions have achieved Amazon Web Services (AWS) Financial Services Competency status. This designation recognises FICO for delivering robust solutions on AWS to help organisations manage critical issues pertaining to the industry, such as risk management, data management, navigating compliance requirements and establishing governance models.
Achieving the AWS Financial Services Competency differentiates FICO as an AWS Partner Network (APN) member that has demonstrated relevant technical proficiency and proven customer success delivering secure solutions seamlessly on AWS globally. To earn the designation, APN Partners must demonstrate significant industry expertise, have readily implemented solutions that align with AWS best practices with customers in production, and have staff with AWS-certifications.
"We operate in 17 countries that have different regulations, so we needed a flexible compliance platform," said Sanda Laicēna, Head of Group Legal at European consumer online lender 4Finance Group. "We also need a cloud-based approach that integrates with our systems, many of which we built ourselves. After an exhaustive review of the compliance solutions market, we found that FICO could meet all our needs for flexibility, reliability and performance. The FICO solution will safeguard 4finance Group while ensuring we can provide the best customer service."
"FICO has aggressively moved its solutions to the cloud, and we are now proud to build on our APN Partners Status for Financial Services with the FICO® TONBELLER® Siron® Anti-Financial Crime Solutions," said Stuart Wells, chief technology officer at FICO. "The TONBELLER solutions form a vital part of our fraud and financial crime portfolio, helping financial services institutions worldwide adopt an advanced risk-based approach to stopping money laundering and the crimes it funds, including terrorism."
AWS is enabling scalable, flexible, and cost-effective solutions for banking and payments, capital markets, and insurance organisations of all sizes, from startups to global enterprises. To support a seamless deployment of these solutions, AWS established the Financial Services Partner Competency Program to help customers identify Consulting and Technology APN Partners in the APN with deep industry experience, domain expertise and proven ability to deploy solutions reliable on the cloud.
FICO offers the TONBELLER® Siron®AML, Siron®KYC and other modules on AWS, as part of its FICO® Analytic Cloud offerings. Other solutions on the FICO Analytic Cloud include the FICO® Customer Communication Services, FICO® Decision Management Suite, FICO®Origination Manager and other decision management solutions.
Free Newsletter Sign-up