Featurespace Expands Global Fraud and Financial Crime Expertise with Addition of Industry Veteran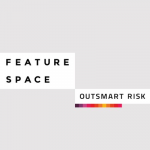 Featurespace Expands Global Fraud and Financial Crime Expertise with Addition of Industry Veteran
Security
,
Fraud Detection
Featurespace, the world-leader in fraud detection, risk prevention and Anti-Money Laundering monitoring, announced the addition of Dena Hamilton as the company's newest Fraud and Financial Crime market expert.
Hamilton brings more than 20 years of experience in enterprise fraud and financial crime analytics technologies, with specialized expertise in software product development to reduce losses and increase operational efficiency. Prior to joining Featurespace, she provided oversight for the development and delivery of fraud and financial crime detection and case management software solutions at NCR Corp., BAE Systems, Inc. and ACI Worldwide, Inc.
"Outpacing fraud and financial crime requires pairing the best technology with the brightest minds and the relationship between the two is symbiotic," said Dave Excell, founder and CTO of Featurespace. "Dena's expertise is a perfect example of this. In addition to a wealth of experience in fraud prevention, she brings valuable insight to the ongoing strategic development of our solution, making her a crucial asset to our team as we tackle AML around the world."
"I am excited to join the Featurespace team during this time of rapid growth and expansion in the North American market," said Hamilton. "As the industry continues embracing machine learning to identify fraud and financial crime, Featurespace is best positioned to tackle the challenges of today and those that lie ahead, while also building upon its existing foundation of stellar client service and industry-leading expertise."
Free Newsletter Sign-up