Emailage brings RapidRisk Score into APAC to mitigate payment fraud in seconds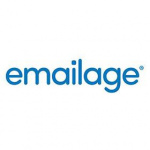 Emailage brings RapidRisk Score into APAC to mitigate payment fraud in seconds
Security
,
Risk Management
Emailage, the global leader in online fraud prevention and email risk assessment, is introducing its cutting-edge RapidRisk Score fraud detection solution for the Asia and Pacific market, a purpose-built solution to create fast and reliable risk analysis. For payment processors, card issuers and merchants this means tougher fraud checks for every transaction – mitigating potential fraud and minimizing damages.
RapidRisk Score is powered by advances in artificial intelligence, and pulling from Emailage's global intelligence network, to offer reliable risk assessment in as low as 30 milliseconds – 20x times faster than standard alternatives.
This latest advancement from Emailage, solves a pain-point for merchants and payment processors across the region by helping them identify and mitigate fraud in real-time. This dynamic solution helps strengthen customer identity authentication protocols already in place – letting genuine customers complete their purchases straight away and deterring potential fraudulent purchasers.
Additionally, RapidRisk Score was built to scale, meaning it can handle hundreds of transactions per second. The new product has already been adopted by three global payment processors including one of the Asia's largest, who will use Emailage RapidRisk for South East Asia market.
Carlos Testa, General Manager of the APAC region explained: "Fraud in the APAC region is very diverse in terms of threat profiles and shows no signs of slowing. CNP fraud is still number one in terms of losses – this needs to change. We work very closely with several large financial companies, so we are aware of the need for innovative, modern solutions. Dynamic intelligence based around the email address represents an effective, frictionless way to keep ahead of these clear and present threats to revenue and business growth."
RapidRisk Score was developed to meet these needs, said Testa, "By leveraging internal signals from a global, cross-industry and sector consortium database, RapidRisk Score can verify and provide an accurate transaction risk analysis in an average of 30 milliseconds – a new industry benchmark. We're extremely proud to offer our customers this capability across the Asia and Pacific region."
Free Newsletter Sign-up