DefenseStorm to Present Live Webinar on Measuring and Interpreting Risks with the FFIEC Cybersecurity Assessment Tool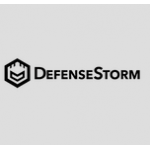 DefenseStorm to Present Live Webinar on Measuring and Interpreting Risks with the FFIEC Cybersecurity Assessment Tool
DefenseStorm, a solution that fuses together technology and people to provide co-managed cybersecurity operations for financial institutions, will present a live webinar, "The FFIEC Cybersecurity Assessment Tool: Measuring and Interpreting Risks," on July 18, 2017 at 3 p.m. ET. For free registration courtesy of DefenseStorm, apply discount code 'defense0718' at checkout.
The webinar will provide an overview of the FFIEC Cybersecurity Assessment Tool (CAT) and examine how financial institutions can leverage the tool to identify risks and determine cybersecurity preparedness. Other key topics include new developments and trends in cybersecurity, as attack vectors are constantly evolving and a strong security program requires up-to-date intelligence about the latest cyber crime tactics. Additionally, the webinar will address common implementation challenges associated with the FFIEC CAT as well as how to maximize the benefits of using the tool.
As presenter, Alex Hernandez, vice president of customer solutions at DefenseStorm, will address several key points during the webinar. With more than 20 years of experience in providing security solutions to some of the largest companies in the world, Hernandez will provide valuable guidance on the FFIEC CAT and discuss how financial institutions can use it to mitigate vulnerabilities and enhance network security. Other presenters include Michael Redmond, lead strategic consultant at EFPR Group and Dominique Shelton, partner at Alston & Bird LLP.
"Cyber threats are more prevalent than ever for financial institutions of all sizes. In fact, IBM recently reported a 937 percent increase in number of breached financial services records since 2015," said Hernandez. "To address this, the FFIEC CAT has provided an optimal foundation to base a strong cybersecurity plan on and our upcoming webinar will demonstrate how financial institutions can better manage their cyber risk according to these FFIEC standards. Attendees will gain the actionable insight needed to eliminate network vulnerabilities and enhance their institution's level of security."
Free Newsletter Sign-up