BeCyberSure Rolls Out GDPR Risk Assessment Solution For Effective and Secure Data Management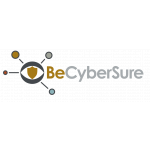 BeCyberSure Rolls Out GDPR Risk Assessment Solution For Effective and Secure Data Management
Security
,
Data Management
Today, BeCyberSure, a leading provider of data management and information security solutions, has revealed implementation of General Data Protection Regulation (GDPR) risk assessment framework.
Along the expansion of digital marketplace, arises the need for proper data management and its security. GDPR substitutes UK Data protection Act 1998 and applies it to every company that collects, processes or stores EU citizens' data, irrespective of sector, size and geographical location.
BeCyberSure ensures that all business entities regardless of their size, comply with GDPR via providing accurate audits and comprehensive tests of the organizations' activities. Particularly, GDPR sets for companies an essential benchmark that navigates them while executing internal changes in their policies. It includes modifications in human resources, technological upgrades, and other procedural aspects that require compliance with regulations.
Carolyn Harrison, Marketing Director at BeCyberSure adds that GDPR is a company wide-issue and should not be applied solely to IT. Every assessment starts with people, policies, and processes to unveil any possible variations that may result in non-compliance.
Harrison also notes: "We then deep-dive, looking at what data the organisation is capturing, how it is processed, what consent has been given, where it is stored and how to dispose of unrequired information". "The best technology in the world can be rendered useless, if an open door, whether physical or digital, creates the opportunity to access to data."
No doubts, launch of GDPR assessment is one more proof of the company's commitment to develop long-term relationships with customers based on transparency and trust.
Free Newsletter Sign-up