Wolters Kluwer to Host Basel IV Webinar with Risk.net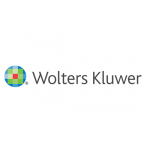 Wolters Kluwer to Host Basel IV Webinar with Risk.net
Wolters Kluwer's Finance, Risk & Reporting (FRR) business is hosting a webinar on April 7th, devoted to discussing the implementation of Basel IV in the Asia Pacific (APAC) Region. The webinar will be conducted in collaboration with Asia Risk magazine, part of Risk.net, the award-winning financial news and intelligence service.
Basel IV works to narrow the gap between Internal Ratings-Based (IRB) approach and the standardized approach for calculating risk-weighted assets. As the banking systems across the region are not uniform in IRB usage levels, this variation across the region means that banks in different jurisdictions will be impacted differently.
In the webinar an expert panel of speakers will discuss the current pain points and provide insights on Basel IV implementation across the region, addressing the most common challenges and what it takes to transform to a Basel IV compliant financial institution. Topics up for discussion include an overview of market-specific risk drivers in Australia, Hong Kong, Thailand and across South East Asia. Speakers will also be exploring what the key implications of the change are for current practices and business models and how financial institutions can prepare to adopt and implement these changes. Key challenges to technical implementation, around data, models and methodology and choice of new technology, will also be discussed.
Sam Mukhopadhyay, Director of Risk and Finance (APAC) for Wolters Kluwer FRR, will also be exploring how financial institutions address data quality, transparency, auditability and lineage to improve the accuracy of intermediate (FRTB, CVA, SA-CCR) and final risk-weighted asset calculations.
Other webinar speakers include Michiel Haasbroek, Former Chief Risk Officer for ABN Amro and Visiting Research Fellow at Xi'an Jiaotong-Liverpool University, as well as Campbell Nicoll, Chief Risk Officer for Regional Australia Bank. The webinar will be moderated by Blake Evans-Pritchard, Bureau Chief for Asia Risk.
Wolters Kluwer FRR, which is part of the company's Governance, Risk & Compliance division, is a global market leader in the provision of integrated regulatory compliance and reporting solutions. It supports regulated financial institutions in meeting their obligations to external regulators and their own board of directors.
It's OneSumX for Basel IV solution is a "best-in-class integrated regulatory compliance and reporting solution that helps financial firms achieve consistency and address interdependencies within Basel IV," according to the company. The solution uses a single source of data for finance, risk and regulatory reporting that is enriched with value-added content from Wolter's Kluwer's in-house experts. OneSumX for Basel IV helps remove barriers triggered by traditional silo structures and generate a deeper insight for the entire enterprise, the company adds.
Wolters Kluwer FRR receives frequent independent recognition of its excellence and innovation, celebrating a record year for award wins in 2019. Risk magazine awarded the company its coveted Regulatory Reporting System of The Year Award for the second year running and Waters Technology has named the company the Best Market Risk Solution Provider in its annual Technology Rankings. Wolters Kluwer is also the #1 provider in both Regulatory Reporting and Liquidity Risk according to the RiskTech100, as compiled by Chartis Research.
Free Newsletter Sign-up