Wolters Kluwer Grows Minnesota Staff by 25%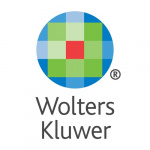 Wolters Kluwer Grows Minnesota Staff by 25%
Security and Compliance
,
Risk Management
Global technology solutions provider Wolters Kluwer has been quietly expanding its Minnesotan HQ for its award winning Compliance Solutions business and other businesses that sit within its Governance, Risk & Compliance (GRC) Division, growing staff numbers by 25% compared with 2017. Wolters Kluwer now has 717 staff working in Minnesota, nearly a 25 percent increase from 575 full time employees in 2017, a figure confirmed by the GRC Division's Global Director of Corporate Communications.
The spokesman also confirmed the company has recently added 38 full-time technology and legal expert employees to the company's newly leased Fifth Floor space at its 100 South Fifth Street Towers offices in downtown Minneapolis. These employees support Wolters Kluwer's ELM Solutions LegalVIEW® BillAnalyzer portfolio of services, delivering market-leading compliance and legal spend management outcomes for insurance claims and corporate legal departments.
The company also anticipates adding more employees to its Minnesota team this year, given market demands and the additional employee space now available at its Fifth St. Towers offices, as well as to the company's St. Cloud offices.
"Increasing need for managed services and automation capabilities in complex, highly regulated industries such as banking, insurance and law are feeding the drive to leverage advanced technology like artificial intelligence and machine learning," the spokesman said. "When combined with subject matter expertise, these technologies help firms better manage business processes, legal operations and regulatory obligations."
It is understood Wolters Kluwer could no longer accommodate its growing contingent of employees already housed on the Seventh and Tenth floors of the 100 South Fifth St. Towers space, creating the need to lease additional office space on the Fifth Floor.
Established in 1836, Wolters Kluwer is a global leader in information services and solutions for professionals in the health, tax and accounting, risk and compliance, finance and legal sectors. The company reported 2019 annual revenues of €4.6 billion. Headquartered in Alphen aan den Rijn, the Netherlands, Wolters Kluwer serves customers in more than 180 countries, maintains operations in over 40 countries and employs 18,600 people worldwide. Wolters Kluwer's Governance, Risk and Compliance (GRC) division, headed by CEO Richard Flynn, recently won Best Places to Work accolades with Corporate Vision magazine, US Business News and Finance Monthly magazine. In 2019, the GRC division reported revenue of €1.068 billion and grew by four percent organically. The GRC Division has around 4,000 employees globally.
Compliance Solutions is one of the main parts of Wolters Kluwer GRC to have a sizeable presence in Minnesota. It is a market leader and "trusted provider of risk management and regulatory compliance solutions and services to U.S. banks and credit unions, insurers and securities firms" that won a record 30 awards last year. The business "helps these financial institutions efficiently manage compliance obligations tied to loan and deposit origination transactions and workflows, manage risk and other regulatory compliance obligations, and gain the insights needed to focus on better serving their customers and growing their business", according to the company's website.
Compliance Solutions is headed by Minneapolis-based Steven Meirink, executive vice president and general manager, who is responsible for overseeing the P&L, operations, and growth strategy for the business unit. Prior to joining Wolters Kluwer, Meirink was senior vice president and general manager for Assurant Mortgage Solutions, where he was responsible for driving the growth of new solutions and expanding Assurant's business into emerging market areas.
He also held several senior level positions within Equifax, including vice president and general manager of the company's United States Consumer Information Services – Mortgage Growth Initiatives portfolio. Prior to Equifax, Meirink held several leadership positions throughout the financial services industry including community banking, mortgage lending, insurance, and consumer credit. Meirink reports into New York-based CEO Flynn.
The news that Compliance Solutions is expanding its Minnesota footprint follows the announcement that Wolters Kluwer's Compliance Program Management (CPM) business has won two major awards for its OneSumX CPM for Regulatory Change Management and OneSumX CPM for Operational Risk software, winning "Solution of the Year" accolades in Finance Monthly magazine's hotly contested FinTech Awards 2020. Wolters Kluwer CPM is part of Wolters Kluwer Compliance Solutions.
OneSumX CPM for Regulatory Change Management tracks regulatory changes across a list of global agencies and organizes them to create structured, value-added content that is paired with an easy to use software solution. Clients receive content that flows through a single data feed format, and by linking regulatory changes to their respective regulatory rules in OneSumX CPM's customizable, constantly updated regulatory library, their reporting is more accurate and efficient.
OneSumX CPM for Operational Risk, meanwhile, enables organizations to meet and adapt to internal operational risk practices by automating and simplifying the process of collecting, storing, analyzing, tracking and reporting on information relevant to operational losses, risk and control assessments, definition and management of key risk indicators and scenarios.
Free Newsletter Sign-up