Whitaker Securities Selects Bloomberg's Enterprise Compliance Platform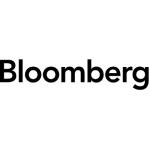 Whitaker Securities Selects Bloomberg's Enterprise Compliance Platform
Whitaker Securities is using Bloomberg's enterprise compliance platform, Bloomberg Vault, for social media monitoring and compliance, Bloomberg executives announced today.
Bloomberg Vault's communications, compliance and analytics empowers Whitaker to manage social media access across its organization, deepening visibility into the commercial use of social channels and meeting regulatory communications, surveillance, and archiving requirements.
"Utilization of social media will enable us to connect with customers, network with colleagues and stay informed. It's now so ingrained into our lives that its prominence can no longer be ignored," said Rosalie Nicosia, Chief Compliance Officer of Whitaker Securities. "Whitaker recognizes that social media is a valuable tool but we also need to remain compliant with our regulatory obligations to capture business-related communications. Bloomberg Vault's analytics and compliance tools help us balance the need to derive meaningful insight and connect with customers with the requirement to manage communications and social media access across our organization."
Bloomberg Vault's social media surveillance and compliance solution was enhanced in January through the acquisition of Netbox Blue's intellectual property, patents and engineering assets. More than a thousand Bloomberg Vault clients, like Whitaker Securities, use Bloomberg Vault to monitor and control access to communications channels such as social media and online collaboration applications, like Facebook, Twitter, LinkedIn, AOL Instant Messenger, Yahoo Messenger, GTalk, Yammer, and Skype for Business. The technology also provides visibility into the use of social media across the enterprise through advanced behavioral analytics.
"Now it's more important than ever for firms to detect and quickly act on inappropriate behavior to prevent market abuse," saidHarald Collet, Global Head of Bloomberg Vault. "Surveillance platforms are evolving to provide rich context around each compliance event, including behavioral and social network analysis across all communication, voice, social media, trade, news, and market data."
Bloomberg Vault provides clients with cloud-based surveillance functionality and analytics to meet increasingly stringent regulatory guidelines, prevent market abuse, and deepen visibility into the commercial use of social media. These compliance capabilities integrate seamlessly with Bloomberg Vault's other communications archiving, eDiscovery and trade reconstruction functionality. To learn more about Bloomberg Vault, please visit www.bloomberg.com/vault.
Free Newsletter Sign-up