ICA Announces New Partnership with Navigate Compliance in South Africa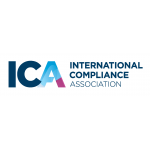 ICA Announces New Partnership with Navigate Compliance in South Africa
The International Compliance Association (ICA), the leading professional body for the global regulatory and financial crime compliance community, is pleased to announce it has partnered with Navigate Compliance to bring ICA education to the region.
Established in 2016, Navigate Compliance is a 100% women and youth-owned SMME specialising in regulatory compliance training and consultancy, working alongside professional bodies, corporates and higher education institutions in South Africa.
The partnership brings ICA's full suite of qualifications to the region and will include localised content in many courses as well as the international best practice for which the qualifications are renowned.
The launch comes at a time when FATF's latest Mutual Evaluation Report is due to be released, enhancing the scrutiny of the country's approach to managing financial crime risk. According to the South African Financial Intelligence Centre, although regulations have been recently strengthened, the country is still losing anything between $10-billion and $25-billion annually in illicit financial flows.
Bill Howarth, ICA President, commented: "At ICA we are always seeking new global partnerships and alliances in order to help raise global standards in regulatory and financial crime compliance. We are very much looking forward to working closely with Navigate Compliance to bring affordable, accessible and relevant learning to compliance and AML professionals in the region leading to an internationally-recognised recognized benchmark of excellence."
Sholane Sathu, Head of Learning and Development at Navigate Compliance, added: "At Navigate Compliance, we believe that a globally informed compliance function is the key to navigating the ever-changing regulatory landscape and the proactive management of emerging threats. Through the ICA partnership, we hope to provide learners with a platform to participate on a global scale while providing opportunities to enhance their skills and knowledge on an ongoing basis."
To view the full suite of qualifications, visit: https://www.int-comp.org/course-finder/
Free Newsletter Sign-up