Banque Palatine, a subsidiary of Groupe BPCE, selects AxiomSL's regulatory platform to meet AnaCredit reporting requirements in France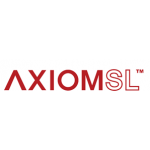 Banque Palatine, a subsidiary of Groupe BPCE, selects AxiomSL's regulatory platform to meet AnaCredit reporting requirements in France
Security and Compliance
,
Risk Management
AxiomSL, the leading provider of regulatory reporting and risk management solutions, announces that Banque Palatine, a subsidiary of Groupe BPCE, has selected AxiomSL's strategic platform to comply with AnaCredit reporting requirements in France. AxiomSL will meet the bank's objective of automating the complex process of AnaCredit reporting and ensure submission in a timely and efficient manner.
The European Central Bank (ECB) introduced the AnaCredit regulation in order to collect granular credit data on individual bank loans assigned by credit institutions to companies or legal entities in the eurozone. Reporting agents faced several significant challenges ahead of their submission deadline for complete datasets in September 2018, including data granularity, reporting frequency and multi-jurisdictional requirements. Banque Palatine selected AxiomSL's platform in order to efficiently tackle these challenges and benefit from its quick time to market and strong data management capabilities. AxiomSL's multi-jurisdictional global coverage can also support any future decisions to extend the agreement scope and lower the regulatory system total cost of ownership (TCO).
AxiomSL's flexible and scalable functionalities, along with its business dashboards, allow users to quickly process and manage the large quantities of data that are required in order to comply with the regulation. The solution is well positioned to address the complexities of AnaCredit by providing a single strategic platform that can accommodate multiple client data structures, which are subsequently mapped into a single AnaCredit data dictionary. This meets the threshold rules of each National Central Bank (NCB), as well as AnaCredit's granular data requirements and submission structures. The solution can handle any volume of data and is capable of supporting diverse clients, regardless of their size or lending volume variations.
Marc Philippe, Chief Data Officer, Banque Palatine commented: "We have chosen AxiomSL's strategic platform as its AnaCredit solution offering will allow us to reduce implementation costs and increase operational efficiency by automating our reporting processes in a flexible and scalable fashion. We are pleased to be working with AxiomSL."
Ed Royan, CEO, AxiomSL EMEA commented: "We are delighted that Banque Palatine selected our strategic platform to comply with AnaCredit in France. AxiomSL's regulatory platform has proven to be highly successful in meeting the complex AnaCredit requirements for a wide range of clients across the eurozone. Our strategic offering simplifies the reporting process with automation, data governance and end-to-end data management capabilities. We manage the entire process for our clients - from data sourcing to submission to the relevant jurisdictions - through a single platform. This significantly lowers the cost of compliance for our clients, ensures quick time to market and enhances operational efficiency. We look forward to establishing a long-lasting strategic partnership with Banque Palatine."
Free Newsletter Sign-up