TORSTONE TECHNOLOGY CONTINUES EXPANSION IN JAPAN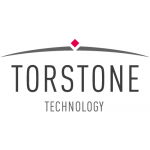 TORSTONE TECHNOLOGY CONTINUES EXPANSION IN JAPAN
Securities Services
,
IT Innovations
,
Infrastructure
Torstone Technology is the leader in post-trade securities and derivatives processing. Today it has announced plans to further expand its services in Asia, supported by senior appointments in Japan, and the signing of a multi-year deal with another new client, Natixis Japan Securities Co. Ltd, to use Torstone's collateral management module.
Natixis Japan Securities will use Torstone Technology's flagship post-trade securities and derivatives processing system, Inferno, to improve and automate its collateral management processes, thereby reducing operational inefficiencies and costs in addition to complying more efficiently with various regulatory requirements in Asia.
In support of new clients such as Natixis Japan Securities and as a result of the ever increasing regulatory and compliance obligations faced by firms in Japan, Torstone Technology has been rapidly expanding its operations in Asia and has appointed Takuro Ochiai to head up the Japan office. Takuro has unrivalled expertise in Japan having worked at Daiwa Capital Markets Europe & Hong Kong (seconded from Daiwa Institute of Research) and Nomura Securities. Torstone has also transferred senior staff to the Japan office to provide the required local support.
In addition to the new appointments, Gordon Russell, who joined Torstone Technology as head of sales for Asia Pacific last year, has been appointed head of Asia Pacific. An industry veteran of over 20 years, Gordon will be responsible for all of Torstone's regional activity.
Commenting on the announcements, Brian Collings, CEO, Torstone Technology said: "Japan is a core market for us and expanding the team here will enable us to further strengthen our support for clients and their regulatory obligations across Asia."
Adding to this, Collings said: "We are very excited to be working with Natixis Japan Securities. This partnership is testament to Torstone's local expertise and further highlights our commitment to the Japanese market. We look forward to supporting the firm's growth in the region by providing more streamlined back-office capabilities."
Free Newsletter Sign-up