SS&C Technologies Releases Global Gateway SaaS Platform at IASA Conference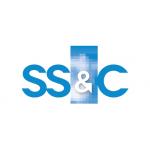 SS&C Technologies Releases Global Gateway SaaS Platform at IASA Conference
SS&C Technologies Holdings, Inc., a global provider of financial services software and software-enabled services, today announced SS&C Global Gateway™, its new state-of-the-art SaaS platform for web-based portfolio management, analysis and reporting. The announcement was made at the Insurance Accounting & Systems Association Annual Conference, June 13-15, San Antonio, Texas.
Specially designed for insurance companies and other buy-side asset managers, SS&C Global Gateway is a SaaS-delivered platform that makes comprehensive investment reporting and analytics simple through dynamic dashboards that are easily customized by the end user, and SS&C's best-of-breed technology on the back end delivered through transparent services. The result is more sophisticated analytics and superior functionality than SaaS platforms powered by one-size fits all back-end solutions.
SS&C Global Gateway handles a very broad range of asset classes -- including fixed income and derivatives. It offers best-in class performance/attribution reporting, global multicurrency reporting, third party data feeds that can be aggregated and reconciled with the company's own data, global risk assessment, and full Solvency II compliance. Advanced web technology and responsive design ensure ease of use 24/7 from any desktop or handheld device, while SS&C's wholly-owned and operated data centers provide the highest level of cyber security.
"SS&C Global Gateway sets a higher bar for SaaS delivered investment reporting and analytics," said Bill Stone, Chairman and CEO of SS&C Technologies. It is quick, easy, and economical to deploy, simple to use, and leverages the best expertise and technology in the industry. We are proud to add it to our list of class-leading cloud solutions."
Free Newsletter Sign-up