SLIB CRMS integrates Eurex Clearing Prisma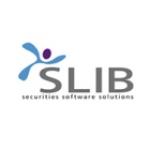 SLIB CRMS integrates Eurex Clearing Prisma
The next release of SLIB CRMS - SLIB's innovative pan-European risk platform - features SLIB's native implementation of Eurex Clearing Prisma.
Eurex Clearing Prisma is the new risk methodology of Eurex Clearing, one of Europe's leading clearing houses. It will replace the current RBM (Risk-Based Margining) method. When fully deployed, Prisma will cover all the products cleared by the German CCP within a uniform portfolio-based framework. The initial release, already in production at Eurex, covers listed equity derivatives and equity index derivatives. Fixed-income derivatives and cross-margining with related OTC products are expected in May 2014, with equities scheduled for the final release.
SLIB's native implementation replicates the algorithms of Eurex Clearing Prisma and integrates the related data flows. SLIB CRMS will offer both Prisma and the current RBM method running in parallel. This will allow SLIB's customers to choose the migration strategy and timing best suited to their needs and to the requirements of each of their clients.
"Prisma is a state-of-the art methodology that is substantially more complex than RBM. Clearing members wishing to replicate and integrate the Eurex Clearing algorithms in their systems are faced with a major challenge. With SLIB CRMS, they can benefit from a reliable native implementation of Prisma and obtain significant savings. They can also benefit from SLIB CRMS's flexibility to schedule migration of their clients progressively," said Kazimierz Sycz, Risk Solutions Product Manager at SLIB.
Free Newsletter Sign-up