Sberbank Teams up with Numerix to Deliver Market-leading IT System Solution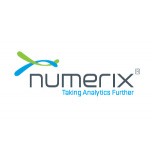 Sberbank Teams up with Numerix to Deliver Market-leading IT System Solution
Numerix, the leader in risk technology today announces its collaboration with Sberbank, Russia's largest bank and a leading global financial institution, and the successful implementation of its bank-wide technology program focusing on automating its financial market risk management system.
As part of the multi-year project, Sberbank built a technology platform which included IT systems and modules allowing the management of various types of risks, namely credit and market risks. The platform was created with the use of distributed computing technologies like GridGain, nonrelational databases, such as MongoDB and Cassandra, as well as other modern technologies which ensure high productivity.
As part of the project Sberbank utilizes Numerix analytics as a consolidated XVA solution across the bank. Numerix analytics and Numerix CVA are leveraged to calculate, analyze and limit exposures exotic for complex deals as well as XVA management for front office needs and pre-trade calculations, such as incremental CVA and FVA.
"The IT program that we started several years ago required innovative solutions and a new approachto risk management. Despite the complexity and scale of this program, we successfully delivered a risk management system that is now used by Sberbank on a group level," said Dzhangir Dzhangirov, CIB CRO at Sberbank. "The program dealt with tools involving complicated price and risk metric calculation models. To create this infrastructure, a strategic IT program was launched and we selected Numerix as one of our transformation partners. Being the recognized leader in risk technology, especially for CVA and cross-asset analytics, Numerix stepped in to work with us to produce and distribute our counterparty credit risk calculations."
"Numerix provides capital markets technology solutions and real-time intelligence capabilities for trading and risk management. As a strong industry advocate for creating and driving dramatic change, shaking up technology legacy inefficiencies we are committed to our work with Sberbank and are proud to say we were instrumental in helping the business achieve their transformation goals," said Steve O'Hanlon, Chief Executive Officer of Numerix. "With Numerix CrossAsset and CVA underpinning its analytics infrastructure, Sberbank is driving towards a more open, fintech oriented, digital financial services market for itself and its customers."
Free Newsletter Sign-up