Prometeia provides value with ERMAS Future Portfolio Evaluation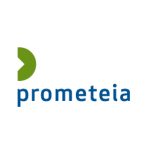 Prometeia provides value with ERMAS Future Portfolio Evaluation
Prometeia, the global provider of Risk Management consulting and software solutions, released a new version of its ERMAS Suite that includes a innovative tool for the calculation of future value of the bank's portfolio. The Future Portfolio Evaluation Module is the new component of ERMAS Suite, fully integrated with the award-winning Enterprise Risk Management platform developed by Prometeia.
"This new development is a further step to make the Balance Sheet Simulation framework of Prometeia even more responsive to the needs of our international customers," comments Andrea Partesotti, Head of Enterprise Risk Management Area in Prometeia. "We are confident that our clients will find our solution to be a powerful and effective answer to their demand for the evaluation of future estimated exposures, in order to verify the impact of alternative strategies and market scenarios."
Among the newly released features, the new ERMAS module includes:
differential revaluation approach to simplify the calculation process and storage of intermediate data;
liquidity and interest risk gaps projection at future time bands.
The Future Portfolio Evaluation methodology is based on an approximation method developed through a Taylor Series Expansion. As a foundation, Prometeia has put some key concepts:
Resampling Dates: streaming of future dates on which the system runs the point-in-time calculation of the Present Value;
Risk-based Clumping: aggregation of cash flows at the Resampling Dates for a given time bucket, in order to ensure an equivalence of present values and response to interest rate movement of the original flows;
Proxy Fitting: for each simulation bucket different from resampling dates, the system calculates the present value and delta present value for given market scenarios, based on the previous resampling date by approximation on the Taylor series.
Users of ERMAS will greatly benefit from this new set of features, which allow them to couple the projection of MTM and accrual basis measures in order to:
support the projection of the Balance Sheet items with the "mark to future" evaluation of positions classified as Cash Flow Hedge and Fair Value Through Other Comprehensive Income;
define the unwinding values of hedging derivatives.
ERMAS, Prometeia's new generation of value-centric Risk solutions, is used by over 200 clients in more than 20 different countries to support their critical decisions and to comply with local and international regulatory requirements.
Free Newsletter Sign-up