LexisNexis Risk Solutions Distinguished at The Compliance Register Platinum Awards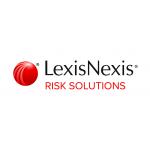 LexisNexis Risk Solutions Distinguished at The Compliance Register Platinum Awards
LexisNexis® Risk Solutions, a global big data, technology and analytics company, is today pleased to announce the retention of the Best Financial Crime Intelligence and Research Data award at the acclaimed Compliance Register Platinum Awards 2016.
The ceremony, which took place last night (1st December 2016) in London, saw LexisNexis Risk Solutions secure the prestigious title for a 3rd consecutive year. The Compliance Register Platinum Awards is now in its 13th year and celebrates the achievements of individuals and organisations in the field of compliance and regulation operating within the financial services industry.
LexisNexis Risk Solutions secured the Best Financial Crime Intelligence and Research Data accolade due to its unique WorldCompliance™ Data solution, which provides a comprehensive database of high-risk individuals and entities. The database allows financial institutions to identify potential relationship risks, including money laundering and corruption, in their customer base.
Steve Arnison, Sales Director, LexisNexis Risk Solutions, commented:
"The Compliance Register Platinum Awards is a high point in the industry calendar and winning this accolade for a third time is a huge achievement for the whole company. The result recognises the hard work of the entire team, who continue to innovate and develop world-class technology solutions in-line with the constantly evolving compliance needs of our financial services customers. Combatting risk lies at the very core of our values, and we hope to be back next year to celebrate further success in this discipline."
Free Newsletter Sign-up