Gresham Among Top 50 in RiskTech100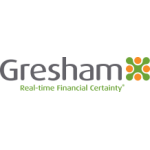 Gresham Among Top 50 in RiskTech100
Gresham Computing plc, a leading provider of real-time financial transaction control and enterprise data integrity solutions, has been recognised as one of the top risk technology providers globally in the 2016 Chartis RiskTech100 report. Now in its 10th year, the RiskTech100® is acknowledged as the most comprehensive study of the world's most significant risk and compliance technology companies.
The RiskTech100® companies are drawn from a range of risk technology specialisms, meeting the needs of both financial and non-financial organizations. The report, which assesses the six areas of: functionality, core technology, organisational strength, customer satisfaction, market presence and innovation, is based on a yearly survey amongst 40,000 risk technology buyers globally (70% financial, 20% non-financial), before applying RiskTech100 assessment criteria to rank the top 100. Gresham were listed 43rd out of 100.
Peyman Mestchian, Managing Partner, Chartis Research commented: "A combination of regulatory requirements such as BCBS 239, Dodd-Frank and Basel III is compelling institutions to invest in modern data integrity and control solutions. Chartis believes Gresham is well placed to capitalise on this opportunity with their CTC enterprise platform. They have a notably high ranking for a new entrant into the RiskTech100 ® for 2016, achieving particularly strong scores for innovation, organisational strength and customer satisfaction ."
Ian Manocha, CEO, Gresham Computing commented: "We are extremely pleased to have received such a positive inaugural ranking in the RiskTech100 ® reflecting the pace of adoption of CTC within the global financial community. Executives need certainty in their operations and are increasingly required to prove the integrity of their business data. Our enterprise data integrity platform is helping the industry shift from legacy point solutions to a transparent strategic control framework."
For further information on the report and to download a copy, please visit: http://www.chartis-research.com/research/reports/risktech100-2016
Free Newsletter Sign-up