Eventus Systems rapidly expands market coverage, now actively surveilling 100+ venues globally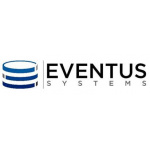 Eventus Systems rapidly expands market coverage, now actively surveilling 100+ venues globally
Eventus Systems, Inc., a multi-award winning global trade surveillance and risk management software platform provider, today announced that its Validus platform is now actively surveilling activity for clients on more than 100 exchanges and trading venues around the world. The global coverage spans a diverse range of asset classes, with 10 new markets – eight of them European – added in the first quarter alone.
Eventus CEO Travis Schwab said: "As we grow our client base around the world, we continue to scale our Validus platform to additional markets, offering compliance, trade surveillance and risk management capabilities for any and all trading venues our clients need."
Validus supports clients active in equities, equity options, futures, foreign exchange (FX), fixed income and digital asset markets. The platform addresses not only the different requirements of each asset class but also the varying exchange rules and regulatory requirements in multiple jurisdictions. Validus users include banks, brokerages, futures commission merchants (FCMs), proprietary trading firms, exchanges, corporates and buy-side firms.
Also during the first quarter, Eventus completed a $10.5 million Series A funding round, hired several key personnel as part of plans to double its staff by the end of the year and established a presence in London to serve clients and support further growth in the Europe, Middle East and Africa (EMEA) region.
Free Newsletter Sign-up