Best Operational Risk Management Solution Award won by Information Mosaic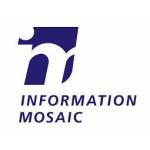 Best Operational Risk Management Solution Award won by Information Mosaic
Information Mosaic (IM), leaders in global post-trade securities processing, will receive the 2015 award for Best Operational Risk Management Solution at the annual SecOps USA conference in New York City on the 1st and 2nd of June. IM are also winners of the FTF Excellence award, which will also be presented to IM at the SecOps Gala Dinner to be held at the Rainbow Room, Rockefeller Plaza.
SecOps USA is a major two-day conference organised by Financial Technologies Forum which focuses on the global securities and post-trade sectors of financial trading. The senior peer group environment will facilitate discussion on reconciling complex securities, derivatives and FX, operational risk management and the ever-increasing need for regulatory compliance.
Paul Fox, CMO & Commercial Director of Information Mosaic, commented: "Winning the award for best operational risk management solution is great news, particularly as it's the global financial community that votes for the winner. To also win the award for excellence makes this very special as this is a direct result of the efforts of our teams around the world and the quality of service enjoyed by our clients. The recognition of both our technology and our people is a very special milestone."
"We had more than 250 nominations overall and nearly 10,000 votes, making this year's awards season the most competitive FTF has ever seen," said Maureen Lowe, founder and president of FTF. "The winners should all be congratulated for their hard work and achievements in 2014 as there are so many great companies with excellent products facing tough competition in the Ops space. So, to be recognized as being the best by the industry itself is something to be truly proud of. We are very much looking forward to celebrating with the award winners, their clients and industry participants at the Rainbow Room in New York City on June 2 following the close of FTF's two-day SecOps USA conference."
IM deliver comprehensive securities processing automation and risk management to tier-1 financial institutions. Clients rely on IM's solutions for the enterprise-wide management and control of their middle- to back-offices. With a deep industry knowledge and understanding of multi-regional compliance, process and risk management, IM provide clients with the best route to post-trade operational efficiency.
Free Newsletter Sign-up