Royal Mint Introduces First Platinum Bullion Products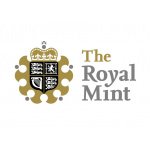 Royal Mint Introduces First Platinum Bullion Products
The Royal Mint has timed its first entry into the platinum bullion market to coincide with London Platinum Week.
The first of a range of bullion platinum coins and bars will be launched on Monday 15 May via bullion trading platform royalmintbullion.com, and will be the first investment-grade platinum to be retailed by the 1,000 year-old organisation. A strategic partnership with The World Platinum Investment Council (WPIC) to deliver the physical platinum products was announced in December 2016.
Monday will see the launch of The Royal Mint's 500g and Kilo platinum bars on the platform, which will be followed in the next few weeks by a 100g and 1oz platinum bar, and a 1oz 'Queen's Beasts Lion of England' coin – the first platinum coin to be launched in the popular heraldic series.
Chris Howard, The Royal Mint's Director of Bullion, said, "This is a new and exciting marketplace for us, and we look forward to working with the WPIC to expand the range of trusted Royal Mint Bullion products available to investors.
"The introduction of platinum to our portfolio is the next logical step for The Royal Mint and increases the choice available to our customers, supporting our ambition to be recognised as the home of the 'complete bullion solution'."
David Crawford, Program Manager at the World Platinum Investment Council, said: "The Royal Mint is one of the world's oldest and foremost authorities and issuers of bullion coins and bars, and we are honoured to be working with them. The partnership is the latest in a series of strategic initiatives from the WPIC to stimulate further investor demand for physical platinum, and increase the number and type of platinum investment opportunities available worldwide."
The Royal Mint - the world's leading export mint, has been producing precious metal coinage since the 9th Century, and throughout this time has continued to strike coins in gold and silver. With the launch of bullion trading site royalmintbullion.com in 2014 The Royal Mint became the first mint to offer bullion coins and bars direct to individuals on a 24/7 basis, dispatched to the customer or stored on their behalf in The Royal Mint's vault - The Vault™.
Free Newsletter Sign-up