IHS Markit Reveals MiFID II Solution for Regulatory Outreach and Repapering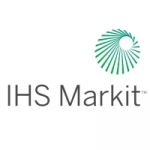 IHS Markit Reveals MiFID II Solution for Regulatory Outreach and Repapering
IHS Markit, a world leader in critical information, analytics and solutions, today announced the launch of its Outreach360 platform available on Counterparty Manager. Outreach360 is designed to address specific MiFID II regulatory rules including the need to manage and share documentation as well as address regulatory outreach and repapering between counterparties. The platform also supports outreach for KYC (Know Your Customer), tax and global regulatory data including due diligence questionnaires.
Outreach360 provides a single, standardized way to streamline bilateral communications and efficiently manage counterparty outreach campaigns. It enables firms to centralize information by creating, sending and receiving notifications in one place. Users can also track the progress of their outreach efforts with real-time status updates on a customizable dashboard. In addition, a full audit history is available on any information exchanged, including legal contracts, terms of business repapering and due diligence questionnaires.
The IHS Markit Outreach360 platform leverages the existing network of information within Counterparty Manager, which serves over 9,000 corporates and buy-side firms and over 100 banks.
MiFID II presents sweeping changes in European financial regulation and will affect firms broadly over the next year leading up to its January 2018 deadline. According to a recent study conducted by IHS Markit and the
Free Newsletter Sign-up