Shield Launches a Compliance Hub for small to medium size investment firms in Response to Industry Demand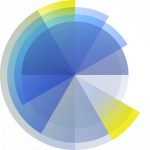 Shield Launches a Compliance Hub for small to medium size investment firms in Response to Industry Demand
Specialist RegTech provider Shield is proud to announce the launch of Shield for small to medium sized (SME) investment firms, a dedicated new version of its cloud-based, cross-regulation and comprehensive eComms compliance platform that specifically caters for the needs of small and medium-sized financial services firms, which has been developed in response to industry demand.
Founder and CEO of Shield, Shiran Weitzman, states: "As part of our ongoing R&D we are constantly in discussion with financial sector businesses of all shapes and sizes to ensure Shield meets the rigorous demands of our customers. The SME segment is a vital one and our conversations and feedback highlighted the need for a specific version of our platform that is geared towards the unique requirements and budgets of these smaller, highly dynamic businesses."
Increased regulatory pressure and ever-larger amounts of unstructured eComms data to process means the risk of breaching compliance rules has never been higher. This has also rendered manual investigations as ineffective and prohibitively expensive, particularly for smaller firms which have neither the human nor budgetary resources to do this.
This is where the expertise of Shield's platform transforms compliance monitoring and investigation, using powerful automated processing to reduce risk, save costs and reduce processing time down from days to mere minutes. Shiran added, "Shield's new hub provides full compliance assurance for smaller businesses, whilst being highly affordable and simple to deploy and maintain – even for businesses that lack specific technical expertise."
The Shield for SME features seamless cloud deployment helping SME firms cover elements within MiFID II, GDPR, SMR, MAR, ePrivacy, Dodd-Frank and many other regulations. The platform features extensive data source coverage including voice, email, instant messaging platforms or even FinChat, whilst covering and integrating with all existing data sources (structured or unstructured).
Shiran continued, "We understand that smaller businesses simply need a solution which can be rapidly deployed and easily used (with minimal training), but that also provides peace of mind that they are avoiding regulatory risk. A good example of this is the 'Dear CEO' letter recently sent to UK brokers from the FCA outlining the main focus points it will enforce and encouraging the firms to actively take measures to prevent those breaches if they wish to avoid fines."
Shiran concluded, "Our new platform provides the perfect solution by making automated compliance monitoring simple, highly reliable and affordable. Featuring a highly intuitive user interface, it takes the strain and empowers SMEs to concentrate on their vital core activities with full assurance they are meeting their compliance obligations in full."
Shield for SME is just the latest innovation to come from the company in its rapid evolution since launching in 2018. Shield also recently announced the opening of its new London office to meet the growing demands and needs of its customers in the UK.
Free Newsletter Sign-up