GoldenSource and McObject Launch Fastest RegTech EDM Solution​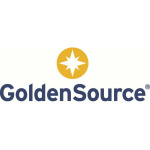 GoldenSource and McObject Launch Fastest RegTech EDM Solution​
In a RegTech first, McObject® and GoldenSource announced today a partnership to deliver the fastest available Enterprise Data Management (EDM) designed for regulatory compliance, using McObject's ultra-high-speed database technology, eXtremeDB®, in the GoldenSource Market Data Solution. GoldenSource is a leading independent provider of Enterprise Data Management (EDM) and Master Data Management (MDM) solutions for the securities and investment management industry, while McObject is the developer of eXtremeDB, an ultra-efficient database system for real-time and historical data analysis. The global launch today of McObject's low latency eXtremeDB integration with GoldenSource Market Data Solution represents a leap in both performance and capability for the RegTech sector.
GoldenSource has an impressive 30-year record of providing robust data management technology to critical areas in financial institutions, and this collaboration represents a major technology advance for the increasingly-important compliance sector. Banks are under growing pressure from regulators to meet FRTB and MiFID II requirements, among others, and many are finding that their legacy infrastructure is simply unable to provide the necessary speed, agility and processing power.
Tom Stock, GoldenSource SVP Product Management, says: "Having looked at a number of specialist vendors, we chose eXtremeDB because of its speed and reliability in handling large, complex time- series data sets. Compliance has become one of the most demanding areas in every financial institution, whether it's implementing MiFID II or getting ready for FRTB. It's clear that 'old-tech' can't cope and the way forward is to innovate, which is exactly what we're doing with McObject. Among other things, the 'Tick Master' capability provided by eXtremeDB extends our established leadership in the FRTB solutions space."
Charlie Browne, Head of Market Data & Risk Solutions at GoldenSource, adds: "Regulations such as FRTB require market risk departments to analyse over ten times more time-series market data than before, so a huge amount of time-series processing power will be needed to be compliant. In addition to speed and the ability to process large quantities of data, clients also require richer data sets for golden price generation, which is what eXtremeDB will help us do outstandingly well."
Integrating McObject's low latency eXtremeDB provides GoldenSource clients with the most advanced regulatory compliance and market data management capabilities that also enable more agile and sophisticated risk and finance management. More and more banks are now choosing to incorporate intra-day tick price mining and validation capabilities into their compliance systems. To get ahead of this revolution in time-series data requirements GoldenSource has invested in innovation and advanced use of technology.
Steve Graves, CEO and co-founder of McObject, commented: "This is an important collaboration for us: working with a tier-one financial services technology provider is a significant milestone for McObject. GoldenSource is the 'go-to' provider of essential data technology in the financial sector and integrating eXtremeDB is a major step forward for future-proofing their clients. I am confident that this partnership will be unbeatable for quality and speed of data access and management."
Ian Hillier-Brook, CEO of MCO Europe, McObject's Financial Markets partner, says: "This is a major opportunity to showcase eXtremeDB in the high-demand RegTech sector."
McObject provides software and services for instant validation, consolidation, cleansing and data distribution, regardless of source or complexity.
Free Newsletter Sign-up