Proptech start-up Purplebricks.com tops list of UK's 100 most innovative new businesses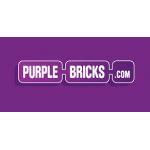 Proptech start-up Purplebricks.com tops list of UK's 100 most innovative new businesses
24 hour online estate agency Purplebricks.com has taken first place in Startups.co.uk's prestigious Startups 100 2015; the definitive index of the UK's 100 fast growth-potential new businesses.
Launched in 2014 and a brand new entry into the list, Purplebricks.com is an innovative property technology (proptech) platform which impressed the judges having already attracted over £11m in funding, achieved multi-million revenues and scaled to a team of 120 staff and growing.
Now in its sixth year, the Startups 100 index recognises privately owned UK companies launched on or after 1 January 2012 which demonstrate innovation, solid financials, economic impact and growth potential.
This year's index reflects the rising success of Britain's start-up businesses with annual turnover figures for the 100 businesses featured averaging an impressive £1.14m - a considerable increase on the 2014 list.
Even more remarkable is that four of the 2015 Startups 100-listed start-ups have already reached turnover of over £6m - giving weight to the argument that there is no better time to start a business in the UK.
The index also reflects increased levels of employment among UK start-ups with the average number of employees for those in the list sitting at 19; a 31% rise on the staff numbers in the previous index.
Selected from hundreds of entries from start-up entrepreneurs across the country, this year's winners - revealed on Startups.co.uktoday - join an illustrious alumni of businesses which have gone on to become household names such as YPlan, Raspberry Pi, Huddle, Naked Wines and notonthehighstreet.com (details below).
Startups.co.uk's content manager, Lucy Wayment, commented: "It's encouraging to see that the average turnover for the 100 start-ups in this list is over £1m. With a record number of entries this year, the Startups 100 2015 index not only showcases the fast-growth potential of UK start-ups but also demonstrates the importance of trailblazers to the economy."
2015's brightest start-ups
The list serves as a positive reflection of the UK's thriving start-up community with 187 entrepreneurs featured; ranging in age from 22 to 57. The list also demonstrates the buoyancy of the UK's investment market, with the businesses featured having secured over £140m between them to grow their early-stage businesses.
From a start-up which specialises in marshmallows to a PR agency which is fast expanding overseas, the 2015 index is as diverse as ever and reflects several emerging markets including on-demand apps, alternative funding providers, healthy food and drink, and financial technology with tech standing out as one of the most popular start-up sectors.
Lucy Wayment continued: "Disruptive tech start-ups are leading the way when it comes to innovation and growth but so many of the exciting businesses in this list have used technology as an enabler to provide a unique twist on products and services which have existed for decades."
The full list can be viewed here (from Monday 11th) or found in the separate doc, titled 'Startups 100 list.'
2015 Startups 100 index in numbers
Total number of founders: 187 (2014: 176)
Single founders: 35
Partnerships: 47
Three or more founders: 18
Geographical spread: 29 companies founded outside of London (2014: 36), 2 based in Scotland, 1 in Wales, with popular hotspots in the North West (8) and South East (5).
Average number of employees: 19 (2014: 13)
Average age of entrepreneur: 34 (2014: 34)
Youngest entrepreneur: 22 - Oliver Murphy, Reviveaphone (2014: 21)
Oldest: 57 - Chris Barling, Powered Now (2014: 66)
Gender: 24 businesses were started by female founders or co-founders
Average turnover for 2014 (for those that disclosed): £1,147,674 (2014: £973,543)
Businesses with turnover of £6m or above: 4
Average age of the business: 2.43 years (19 in their first year; 32 in their second year; 36 in their third year; 13 in their fourth year)
Most popular start-up sectors: Retail (15), Food & drink (12), Marketplaces (9), On-demand services (6), Fintech (7), Edtech (5)
Free Newsletter Sign-up