Future of functional networking platforms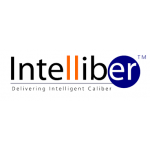 Future of functional networking platforms
Platform Technology
,
SaaS
Intelliber Technologies & Socialyk is delighted to announce an in-depth Q&A interview and discussion on the advent of SaaS focused and functionality driven networking platform which is now live on Huffington Post: "Interview: The Future of Networking Could Be More Functional". The interview with Jyoti Ranjan, Founder & CEO at Intelliber Technologies, talks about how these platforms need to come from the ground up and must be developed from scratch.
"Innovations are always a breakthrough exercise. The breakthroughs are the reason why innovations are always disruptive. Companies make the same thing exponentially better and then commercialize it. Example in case being that of Apple which took the glasses used in chemicals and then used it as screen for their iPhones. What happened next is a result of multiple series of innovational breakthroughs brick by brick and multiple steps at a time," says Mr. Jyoti Ranjan. Huffington Post recently had a chance to interview the charismatic founder & CEO of Intelliber Technologies, which is based out of San Francisco and Jamshedpur in India. Nick Hastreiter who writes about the future of Industries at Huffington Post says, "Ranjan has been a serial entrepreneur and Intelliber Technologies happens to be his 3rd startup." He also says Ranjan failed miserably in his 1st 2 startups but is considerably relaxed given Intelliber Technologies is reaching greatest heights and he is not related to any of his failed startups in any capacity now.
The future of networking platforms may be evolving still further per entrepreneur and CEO of Intelliber Technologies, Jyoti Ranjan. He asserts that while users are grasping around looking for platforms that fit their needs, the companies that pay for ads on those platforms are looking for something better, too. Ranjan highlights Intelliber Technologies is an innovation, customer focused and primarily a product startup and has products for majority of functions, named Socialyk, Employrr, Convask apart from other subsidiaries in their portfolio like ITMRD, Contentuals and Network Story.
Free Newsletter Sign-up