DueDil Opens New Trade Opportunities for Millions of Companies Across the Uk and Europe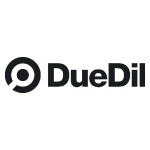 DueDil Opens New Trade Opportunities for Millions of Companies Across the Uk and Europe
DueDil, the company information platform, has today announced it is expanding the coverage of its company data, which is set to enable new trade opportunities for millions of companies across the UK and Europe.
With over 11 million companies, DueDil is the largest, most reliable source of company information for the UK and Ireland. DueDil's platform maps information on both private and public companies, from official sources such as Companies House, with information about credit risk, group ownership, news alerts, and historic financials. Businesses use this information to make informed decisions, discover new trading opportunities and mitigate risk.
DueDil is on a mission to become the world's largest source of company information, and in 2016 received a Horizon 2020 Grant from the European Commission to aid DueDil's expansion across European markets.
In the next month, DueDil will expand coverage to an additional 29 million businesses across France, Germany, Benelux, and the Nordics, with more European companies to follow later this year. The additional European coverage will make it easier for businesses make more informed decisions on trade, discover new customers and help access liquidity across the continent.
For example, an alternative finance provider can now use the platform to better assess the risk of lending to a new German customer. A French-based distributor can use the platform to discover new prospects in the UK that fit their profile. Additionally, banks can use the information to better understand their business banking clients to help support their growth ambitions.
DueDil aims to have 100 million companies on its platform by the end of the year, and over 200 million companies globally by the end of 2018.
Damian Kimmelman, CEO of DueDil, said, "Private companies are the lifeblood of the UK and European economy. However, as countries become more insular in their mindset, the levels of trust towards businesses from other countries will decline.
"Clearly trade must continue if we are to create thriving businesses and prosperous economies. Our hope is that by making private company information more accessible across Europe, we can help re-cast trust in cross-border trade in this brave new world."
In addition to its European expansion, DueDil is also announcing the DueDil API, which will allow DueDil customers to integrate data and insights directly into their workflow. The API can be integrated in a wide variety of applications to help businesses identify opportunities and mitigate risks. These include:
API Essentials: Improve user experience and data collection by auto-populating website forms and CRM systems with accurate business data.
API Financials: Streamline financial decision-making by allowing the API to populate a complete view of a company's financial history.
API Ownership: Access deep information on directors, shareholders and group companies to understand ownership.
Free Newsletter Sign-up