Ullink appoints Didier Bouillard as Chief Executive Officer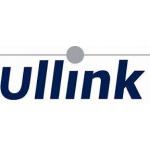 Ullink appoints Didier Bouillard as Chief Executive Officer
Ullink, a leading provider of electronic trading and connectivity solutions to the financial community, announces that Didier Bouillard will take on the role of Chief Executive Officer, effective from July 1. Bertrand Sciard, Ullink's current Interim CEO, will move to Chairman.
Bouillard, currently serving as Ullink's Chief Revenue Officer, has 25 years of experience in senior leadership positions in the Financial Technology industry. Previous roles include CEO of Ubitrade which he held for many years, and Executive Vice President at Sungard, where he was responsible for the Capital Markets Electronic Trading field and product organisation. He brings extensive business management experience as well as deep industry knowledge of Ullink's target market.
Speaking of the move Bouillard said, "The pressures on financial markets participants require their suppliers to offer ever-higher levels of service and support. With its market leading connectivity and trading solutions, managed service offerings and global presence Ullink is ideally positioned to respond. I am delighted to be offered the opportunity to lead Ullink in this hugely exciting phase of our development."
On moving from Interim CEO to Chairman Bertrand Sciard, an Operating Partner of Ullink's owner Hg Capital, said, "My role as Interim CEO was firstly to identify the right person to take Ullink forward. Didier brings a wealth of experience in operating international businesses in the markets that Ullink targets, and I am confident that Ullink will continue to grow and prosper under his leadership."
Sciard takes over the Chairman position from Hans Gieskes, who will continue to work with Hg Capital as an Operating Partner. Sciard added, "On behalf of Hg Capital I would like to express my gratitude to Hans for his guidance during this transitional period for Ullink. I am delighted we can continue to benefit from his experience as part of the Hg team."
Free Newsletter Sign-up