TIM Group Appoints New Sales Director in the US Branch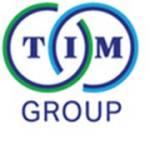 TIM Group Appoints New Sales Director in the US Branch
TIM Group, the global provider of software, services and platforms for institutional investors to achieve market-beating returns has recruited a new Sales Director in its New York office to increase its footprint in a key market and to continue to support its US clients.
Jeff Bauman joins the team from Thomson Reuters where he was responsible for selling quant datafeeds and analytics. Bauman joined Thomson Reuters as part of the StarMine acquisition in 2008. He began his career as an equity research analyst for Prudential Securities and Smith Barney. Jeff holds an MBA in Finance from Fordham Gabelli School of Business. Jeff will report to Michael Chiappinelli, Head of Sales - North America.
"Jeff's career is the perfect combination of equity research, strategy and technological expertise, that will help TIM Group further connect financial industry professionals through our proprietary network," said Chiappinelli. "TIM Group is revolutionizing how investment advice is distributed, analyzed and monetized and the appointment of Jeff will go a long way to expanding our network into new firms. We are looking forward to further growing our US team."
The appointment of Jeff is the latest move the TIM Group has made as the company grows into its new office space at 888 Seventh Avenue, New York where it provides local delivery of client services and assists clients with specific requirements generated within the US market. Today, TIM Group's network includes more than 2,800 sell-side contributors providing trade ideas to more than 250 buy-side firms globally.
"Market changes around the world are driving the need for trade ideas and market analysis delivered in real-time to provide the buy-side with demonstrably predictive insights into future stock prices," said Jeff Bauman. "I look forward to growing TIM Group's buy-side client base and contributions from the sell-side in the U.S. as the financial industry seeks the information necessary to make informed trade decisions."
Free Newsletter Sign-up