SmartStream hires Richard Nicholas as Director of Professional Services for APac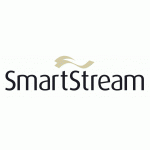 SmartStream hires Richard Nicholas as Director of Professional Services for APac
SmartStream Technologies, the leader in Transaction Lifecycle Management, has announced appointment of Richard Nicholas as Director of Professional Services, Asia Pacific. Based in Singapore, Richard will be responsible for professional services and programme management across the region.
Richard has been working in the Asia Pacific region for 15 years and brings with him over 20 years of financial services experience. Prior to joining SmartStream, he has held senior professional services and programme management positions at HSBC, ION Trading, Misys and Standard Chartered Bank.
Commenting on his appointment, Richard said: "I am delighted to have made this move and am very excited about the prospects it offers. SmartStream has a well-established customer base and there are a number of key implementation projects already in progress. I look forward to working with the team to continue building trusted-partner relationships with our customers and ensuring all projects run as smoothly as possible". Richard adds: "SmartStream is widely known as an innovative provider of transaction processing solutions but our clients' success is dependent upon us delivering these solutions efficiently and effectively."
Joe Kubeyka, Regional Director APAC, comments: "I am extremely pleased that a candidate of Richard's calibre has chosen to join SmartStream. Financial institutions across the Asia Pacific region are under considerable pressure to achieve operational excellence across their back and middle office, allowing the front office to focus on improving customer service and building the business. Richard's experience and intimate knowledge of the financial services industry mean that he understands exactly what our clients require and the best way to deliver solutions which not only meet, but exceed, their needs."
Find out more about SmartStream and meet the team by visiting us at stand C19 at Sibos 2104 taking place in Boston from 29 September to 2 October.
Free Newsletter Sign-up