Scott Fisher Joins Treliant Risk Advisors as Managing Director, Chief Revenue and Strategy Officer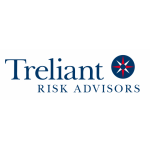 Scott Fisher Joins Treliant Risk Advisors as Managing Director, Chief Revenue and Strategy Officer
Treliant Risk Advisors is pleased to announce that Scott Fisher has joined the firm as Managing Director, Chief Revenue and Strategy Officer. Scott brings to the firm a depth of knowledge and range of skills developed over 30 years in executive positions at major US banks, including First Niagara Financial Group and Wachovia National Bank. At Treliant, Scott will direct sales strategy and business development.
"We welcome Scott to Treliant because he is an accomplished and compliance-savvy banker with extensive professional relationships throughout the financial services industry. His first-hand experience with the challenges bankers face in the current regulatory environment gives Scott unique insights that will be invaluable to Treliant as it crafts its service offerings to best meet the compliance and other consulting needs of our clients," said Treliant CEO Andrew L. Sandler. "Scott further deepens our leadership team of multidisciplinary professionals with extensive experience in meeting the regulatory and operational challenges of the financial services industry we serve."
Scott Fisher's 30-year career in banking includes serving as Managing Director at First Niagara and Executive Vice President at Wachovia. His responsibilities have spanned mortgage lending, retail banking, consumer credit, product management, investments, private banking, commercial banking, network planning, e-commerce, call centers, and operations. Scott has managed billions of dollars in annual mortgage originations, fulfillment, and servicing; led multiple mergers and acquisitions from due diligence through integration; and overseen variable compensation design and administration, credit policy, and balance sheet/liquidity management strategies.
"I am honored to join Treliant's talented and creative consulting professionals who are so dedicated to providing trusted advice with trusted solutions to the financial services industry," said Scott.
"Scott's role will be critical to Treliant's next phase of growth in delivering compliance and risk management services to our clients," said Susanna K. Tisa, Treliant's Chief Business Officer. "Our strategy of combining former regulators, compliance professionals, and bank executives with top regulatory subject matter experts is enhanced with Scott joining our senior leadership team."
Free Newsletter Sign-up