Richard Morrin Joins Santander Consumer USA as COO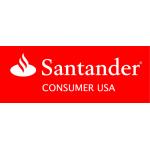 Richard Morrin Joins Santander Consumer USA as COO
Santander Consumer USA appoints Richard Morrinhas as Chief Operating Officer.
Mr. Morrin has a decades-long career in the financial services sector and is a tenured member of the SC management team. He previously held the role of Executive Vice President of New Business at SC, a position he held since 2011. Prior to joining SC, Mr. Morrin held a variety of management positions in 21 years of combined service at Ally Financial and General Motors Acceptance Corp.
"As an experienced member of the SC management team, Rich Morrin is a proven and effective leader who knows our business well and has significant operational expertise. We are confident that Rich is the right leader for our talented operations team and will continue to build on his track record of being an important contributor to the company's success," said Jason Kulas, Chief Executive Officer. "We remain firmly committed to working every day to execute our strategies of growing originations and our servicing for others, growing capital, and focusing on doing what's best for our customers, shareholders and employees. We look forward to leveraging Rich's leadership in ensuring the continued uninterrupted operations of our best-in-class systems and processes."
"I am honored to have this opportunity to lead SC's operations team," said Mr. Morrin. "After five years with the organization, I look forward to continuing to work collaboratively with the executive management team to leverage our strong operational foundation to continue delivering best-in-class service and execution to our clients, and to create value for our shareholders."
Mr. Morrin succeeds Jason W. Grubb, President and Chief Operating Officer of Originations, and Brad Martin, Chief Operating Officer of Servicing, both of whom departed the company.
With the appointment of Mr. Morrin, Mr. Kulas has assumed the additional title of President.
Free Newsletter Sign-up