QUO Expands in Asia with New Hires in the Region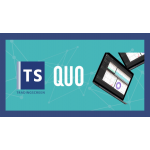 QUO Expands in Asia with New Hires in the Region
QUO, the execution and workflow solution for investment managers from TradingScreen (TS), has today announced two new hires as part of its expansion into global markets. Kunal Singh joins as head of sales for South and Southeast Asia and Deepshikha Chaudhary as product manager.
Singh will be responsible for growing QUO's presence across Asia, selected for his in-depth knowledge and wealth of experience across the industry and region previously holding positions at Edelweiss, DE Shaw & Co and Wingate Group.
Chaudhary, previously assistant vice president of sales at the Singapore Exchange, will be responsible for developing QUO's product offering in collaboration with TS's industry benchmark order and execution management system (OEMS), TradeSmart, and its team of 230 employees and 550 FIX connections globally.
"Driving QUO's expansion is an increasing demand from wealth managers for efficient execution across multiple workflow streams, via one consolidated platform, so they can focus their efforts on what matters most: delivering superior returns to investors," said Will Lawton, global head of QUO.
He adds: "We are delighted to welcome Kunal and Deepshikha to the QUO team. Together, they bring invaluable experience and knowledge that will enable QUO to continue to provide its innovative wealth management solutions on a global scale, strengthening our established presence in Switzerland whilst expanding our footprint, particularly across Asia."
Free Newsletter Sign-up