Plaza Bank Names Mike Anderson as President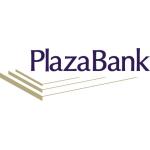 Plaza Bank Names Mike Anderson as President
Plaza Bank is pleased to announce the promotion of Michael T. Anderson, Executive Vice President and Chief Lending Officer, to the role of President and Chief Executive Officer. Mr. Anderson assumed this role upon the retirement of the Bank's previous CEO, Michael J. Clabby, on November 23, 2016. In his new role, Mr. Anderson will provide overall leadership to the Bank's management team and work closely with the Board of Directors, while also maintaining relationships with the Bank's clients.
In making this announcement, Board Chairman Donald M. Burton said, "We want to thank Mike Clabby for all his work during the past year as our President. The turnaround of Plaza Bank has been a wonderful story and we are poised for future success with stable earnings, a growing core deposit franchise and credit quality which has been on an upward swing for years now. We look forward to Mike Anderson's contributions and his role in the Bank's continued success."
Mr. Anderson joined Plaza Bank in 2014. He has played a critical role in the loan and core deposit growth the company has experienced during the past couple of years. Anderson holds a Bachelor of Arts in Business Administration degree from the University of Puget Sound and a Masters in Business Administration degree from the University of Washington. He has enjoyed a 26 year career in banking in the Seattle/Puget Sound region.
Free Newsletter Sign-up