Opus Bank Welcomes Fortress Managing Director David King to Its Board of Directors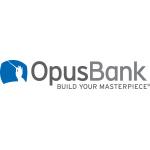 Opus Bank Welcomes Fortress Managing Director David King to Its Board of Directors
Opus Bank announced that Opus' Board of Directors has appointed David King, Managing Director of Fortress Investment Group's Credit Funds business, to the Opus Board effective immediately. Mr. King is replacing Norman B. Rice, who has resigned from his position on the Board to focus on his extensive community service initiatives in Seattle and beyond.
Stephen H. Gordon, Founding Chairman, CEO & President of Opus Bank, stated, "We are grateful for Norman's valuable contributions during his tenure on the Board and wish him the best." Gordon continued, "Fortress has been an invaluable partner to Opus since its inception and we are pleased to welcome David to the Board. David brings a wealth of credit and financial services experience, including with a number of the nation's most prestigious financial services firms. I look forward to his contributions during the next phase of Opus' growth."
Mr. King said, "Opus has been and remains an important investment for Fortress and I look forward to joining the board of directors."
Mr. King is Managing Director of Fortress Investment Group's Credit Funds business, where he heads the Strategic Capital Group and focuses on investments in the financial services sector. Prior to joining Fortress in 2014, Mr. King founded and led Culpeper Capital Partners LLC. Mr. King was formerly a Senior Managing Director at Bear Stearns Merchant Banking and its successor firm Irving Place Capital, a middle-market private equity firm from 2001 to 2011. Prior to that he was a Managing Director of McCown De Leeuw & Co. from 1990 to 2000. From 2007 to June 2014, Mr. King served on the board of Doral Financial, and he currently serves on the boards of State National and a number of private companies in the financial services sector. Mr. King earned his B.A. at Rice University, his M.S. at SUNY Stony Brook and his MBA from Stanford University.
Free Newsletter Sign-up