Opus Bank Announces Expansion of Its Merchant Bank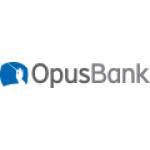 Opus Bank Announces Expansion of Its Merchant Bank
Opus Bank announced that Frederic Stupart has joined Opus' Merchant Banking division and Opus Financial Partners, the Bank's broker-dealer subsidiary, as Managing Director, Financial Sponsors Group. Mr. Stupart, an investment banking and private equity veteran with over 20 years of experience, is responsible for developing and maintaining relationships and providing capital funding, tailored solutions, and strategic advice for middle-market companies and their private equity sponsors.
Additionally, Opus announced today that its Merchant Banking division has opened an office in New York City, New York. The new office will support its growing Merchant Banking team in the Northeast. The new office is located in Midtown Manhattan in the Lever House at 390 Park Avenue, 8th Floor, New York City, New York.
Stephen H. Gordon, Chairman, CEO & President of Opus Bank, stated, "I am pleased to announce the continued expansion of our Merchant Banking team and the opening of the New York office. We look forward to Fred's contributions as we expand the capabilities of Opus' Merchant Banking division, which has more than doubled its revenues year over year." Gordon added, "With the office in New York City, which is in immediate proximity to investment banks, private equity firms, and mezzanine funds, Opus' Merchant Banking division is now better positioned to provide its one-stop principal investing and advisory solutions, as well as be a more effective strategic partner to its existing base of financial sponsor relationships and their portfolio companies. The new office will also allow Opus to scale up its Merchant Banking team by accessing the pool of deeply talented and experienced investment bankers/advisors desirous of working in a uniquely entrepreneurial and collaborative environment such as Opus."
Dale Cheney, President of the Merchant Banking Division, continued, "Fred's successful experience as both a private equity and investment banking professional complements our differentiated merchant banking model of providing a flexible one-stop principal investing and advisory solution to lower middle-market companies. In this effort, Fred will be working closely with financial sponsors to provide growth equity capital for portfolio companies, structure financings for new acquisitions, and present M&A opportunities to the financial sponsor community."
Mr. Stupart, a 21-year investment banking and finance veteran, joins Opus' Merchant Banking division from Eaglestone Capital Management, LLC in New York City, where he served as Managing Member, Chief Investment Officer and was responsible for originating investment opportunities focused on public market private equity investments. From 2009 to 2012, Mr. Stupart served as Executive Director, Leveraged & Acquisition Finance – Sponsor Coverage at Morgan Stanley in New York, where he led the sponsors coverage effort. From 2008 to 2009, Mr. Stupart served as Principal at EG Capital Group, LLC, where he was responsible for new investment opportunities in the middle market. From 2002 to 2009, Mr. Stupart served as Vice President, Leveraged Finance and Financial Sponsors Coverage at Credit Suisse Securities (USA) LLC, where he developed sponsor relationships while working on debt, equity, and M&A transactions across various industries. Earlier in his career, he served in finance roles with Deutsche Bank AG, Clifford Chance LLP, and Davies, Ward & Beck. Mr. Stupart holds a Bachelor of Arts Honours degree in Economics from Queen's University in Kingston, Ontario, Canada; a J.D. from Osgoode Hall Law School in Toronto, Ontario, Canada; and an M.B.A. from The Wharton School, University of Pennsylvania.
Free Newsletter Sign-up