Monitise changes its Board and Executive management team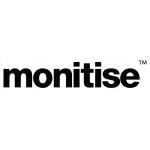 Monitise changes its Board and Executive management team
Monitise plc (LSE: MONI.L) ("Monitise", the "Company" or "Group") announces the following Board and Executive Management changes.
Effective today, Monitise Chief Information Officer Mike Keyworth is standing down from his role as CIO and from the Board but remaining with the company as a technology advisor. Mike Keyworth joined Monitise in 2004 as the Delivery Director for the Group's flagship UK launch. He was invited to take up the post of Chief Information Officer in October 2005 and joined the main Board in 2012.
Senior Independent Non-Executive Director David Dey, aged 76, has announced he will retire from the Monitise Board following Monitise's annual general meeting on 4 November, 2014. Victor Dahir, aged 69, is standing down from his role as Visa Inc.'s nominated Board director after one year of service.
"Mike has made a huge contribution to Monitise over the years and been an invaluable member of our executive team and, for me personally, a great support," said Monitise co-CEO Alastair Lukies. "He has been part of Monitise since its inception and at the very heart of our success. He was responsible for first establishing the bank-grade and award-winning technology platform that our business is built on, a platform that now handles more than 4.0 billion transactions on an annualised basis."
Lukies added: "On behalf of everyone in our company around the world I would like to give Mike massive thanks for his exemplary achievements and guidance. I am also delighted that he will continue to provide his invaluable technology insights and experience to the business."
Separately, Mike Dreyer, former Global Head of Technology at Visa Inc., has been appointed President, Americas. Mike, who now oversees all sales activity and major accounts spanning the US, Canada and Latin America, reports to Monitise co-CEO Elizabeth Buse.
"I am delighted to welcome Mike Dreyer to our senior leadership team. He brings technology, product, and sales experience at the highest level in the world's biggest banks and technology companies," said Lukies. "Among his many responsibilities was driving the technological success of Visa Inc., where he was responsible for all the company's systems and technology platforms. His appointment represents another important step in our journey to transition the business to a subscription-based model."
David Dey has been a member of the Monitise Board since the Group's admission to London Stock Exchange's Alternative Investment Market in June 2007. Victor resigned on 29 August, 2014. Currently, no replacement has been appointed.
Monitise Chairman Peter Ayliffe commented: "On behalf of the entire Board of directors I would like to thank David and Victor for their invaluable contributions to Monitise. David's departure comes after seven years of committed service to the Board and Company. He has provided invaluable support and guidance and has been a passionate supporter of the business. I wish both David and Victor well for the future."
Free Newsletter Sign-up