Mollie strengthens executive team and board to accelerate growth and international expansion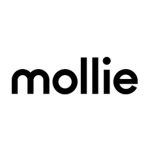 Mollie strengthens executive team and board to accelerate growth and international expansion
Mollie, one of the leading payment service providers in Europe, today announces new appointments to the executive team and board that will strategically support the further growth of the business and realisation of Mollie's vision to become the most loved PSP in Europe.
Marco dos Santos joins Mollie as Chief Technology Officer after a distinguished 10 year career at Booking.com, where his most recent role was Senior Director of Software Development. Marco will lead the enhanced development of the technical strategy and product roadmap for the company. Marco will bring his extensive experience in software and product development to further strengthen Mollie's 'product and customer first' approach. The company firmly believes that - when it comes to financial services – 'simple' is the magic word. The focus is on delivering simple lean payment solutions that help merchants unlock growth and scale whilst streamlining their financial processes.
Marco dos Santos commented: "I am extremely happy to be joining the Mollie team. I completely agree with Mollie's key product principles and credo that every single piece of technology needs to add value and simplify the complexity of the payment process. I look forward to working on that and as such making a difference for Mollie and our customers."
Over the last few months Mollie has attracted a number of highly experienced professionals to key roles to help drive the strategic trajectory of the company:
Ken Serdons joined the company as Chief Commercial Officer. Prior to taking up this role he was a senior executive at Worldpay and at Paymentsense.
Miriam van Dongen will strengthen Mollie's Supervisory Board and will chair the Audit and Risk Committee. Van Dongen is a non-executive director by profession and currently serves at the Supervisory Boards of Achmea, PGGM, Optiver and Kadaster.
Koen Köppen, currently Chief Technology Officer at Klarna, will join Mollie's Supervisory Board.
Daniel Ropers, former CEO of bol.com and Springer Nature, will assist the company as a strategic advisor to the Board and the Executive Team.
"It is our ambition to become one of Europe's largest and most loved payment service providers," says Adriaan Mol, Mollie's founder. "We aim to do this by focusing on simplicity: we offer our customers a best in class payment solution that is simple to implement and manage, combined with superior customer support and service. I am delighted we can attract such experienced talent to our business, who believe in our proposition and ability to capture the opportunities ahead. I am very happy to have Miriam, Marco, Ken, Koen and Daniel joining Mollie in their respective roles, they all share an understanding of the power of technology to reimagine and ultimately change our daily lives and will bring tremendous value and energy. "
Free Newsletter Sign-up