Merchants Bank Expands its Management Team with New Appointments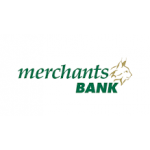 Merchants Bank Expands its Management Team with New Appointments
Dale Janes, Regional President of NUVO, A division of Merchants Bank, recently announced the appointment of Diane Dunkerley as Vice President, Commercial Banking Officer for the Springfield, MA area. NUVO is located at Tower Square in downtown Springfield, MA.
Diane is a Commercial Lender with an MBA and 16 years of commercial lending/small business experience in addition to 19 years of experience analyzing financial statements in the manufacturing, retail, education, healthcare, service and real estate industries. "We are excited about Diane joining our team," said Mr. Janes. "She is an outstanding local commercial lender who has a wealth of experience in lending to businesses of all sizes." Diane is very active in the community. She has been a staunch supporter of the Springfield Boys & Girls Club for 27 years, having served as both Treasurer and Chair of the organization. She also currently serves as Treasurer of the Western MA chapter of SCORE, as well as having served on other boards in the Western MA area.
Donna Easton-Vicalvi was recently hired as Vice President, Government Banking & Cash Management Officer to support the NUVO clientele in the Springfield market. Donna comes to NUVO with over twenty years as the municipal Treasurer for the Town of Hampden MA and eight years as a Government Banking Officer. Shelley Quinn, Vice President Cash Management & Government Banking Manager for Merchants Bank stated, "I am thrilled that Donna has joined our Government Bank & Cash Management group. Her extensive knowledge of Massachusetts municipalities is indispensable to our team and will greatly benefit our government clients."
Free Newsletter Sign-up