Mark Patrick Joins GoSwiff as New CEO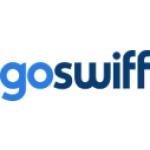 Mark Patrick Joins GoSwiff as New CEO
GoSwiff International, a global financial solutions provider headquartered in Singapore, announced today the appointment of Mark Patrick as their new Chief Executive Officer.
Mr. Patrick is an accomplished leader, with a track record of managing global, high-growth fintech businesses. He brings a great mix of leadership, inspiration, industry experience, technical knowledge, and passion to the business. At GoSwiff, Mr. Patrick will focus on developing and launching new and unique payment solutions and services leveraging the latest advancements in mobile technologies.
Mr. Patrick succeeds Simone Ranucci Brandimarte who has stepped down after two years in the role.
"Now that GoSwiff has successfully gained recognition and established a foothold in the mobile payments industry, it is the ideal time for a new leadership team with a strong operational focus and experience in building advanced payment solutions to step in and take the business to new levels," said Maurice A. Amon, Chairman of GoSwiff. "GoSwiff has been expanding rapidly into new markets, with a focus to serve our clients with safer, faster and more cost-efficient means of payment. We thank Mr. Ranucci Brandimarte for his invaluable contribution to the business."
Before joining GoSwiff, Mr. Patrick was Managing Director Asia Pacific for Ingenico ePayments, the online and mobile commerce division of Ingenico Group. Prior to Ingenico, he founded Janus Payment Solutions, a consulting company concentrating on advising clients in electronic payment processing solutions and held various senior management roles at MasterCard Worldwide and VeriFone Inc.
GoSwiff assists financial institutions and mobile network operators to enable merchants of any size to accept digital payments. With a significant presence, especially in the emerging markets, the company is well positioned to leverage its' in-depth knowledge to provide cutting edge mobile payment solutions. Critical success factor in the payment industry is the capability to integrate new functionality and services, bridge between online & offline and focus on consumers with a goal to improve the buying experience for all.
"I am very excited and honoured to lead such an experienced team of professionals driving innovation in one of today's most dynamic industries," said Mr. Patrick.
"The payments industry is experiencing the most technological upheaval in its history. With our history of innovation, GoSwiff is uniquely positioned to build payments infrastructure in underpenetrated markets supporting new and exciting payment options to drive incremental revenue for merchants and enhanced convenience for consumers. With our financial solutions, banks and MNOs can provide payment acceptance for both banked and un-banked merchants, even in regions where electronic payments have traditionally not been present. Our use of mobile technology allows us to offer non-traditional payment methods giving consumers greater flexibility in the way they choose to pay," concluded Mr. Patrick.
About GoSwiff International
GoSwiff International is a global financial solutions provider. We offer integrated white label payment gateways and mobile applications for online, mobile and in-store payments – and are helping to meet the growing demand for digital payments in both emerging and developed markets.
Our secure payment solutions are benefitting financial institutions, mobile network operators, merchants and consumers by increasing financial inclusion and providing a safer, faster and more cost-efficient means of payment.
Incorporated in 2010, GoSwiff is headquartered in Singapore and currently has operations in 25 countries around the world.
Free Newsletter Sign-up