Judopay Makes Key New Hires Ahead of Global Expansion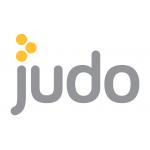 Judopay Makes Key New Hires Ahead of Global Expansion
Judopay, the London based AppCommerce™ payments platform, today announces key appointments to a new-look leadership team, set to drive the consolidation of Judopay's leadership in the in-app mobile payments space across EMEA, expansion in the US and also into new mobile and in-app sectors.
Former start-up and Intuit executive, Ryan Farley, joins as Chief Product Officer; former-P&G and Barclays senior marketer Therese Baggas has been appointed as Marketing Director; digital payments expert, Kristin Hallstrom, as VP of Strategic Partnerships; Janet Burbidge joins from Livingsocial as Sales Director; mobile security expert, Mark Tranter, as Senior Solution Architect; and data specialist, Afra Khan, as Chief Data Scientist.
Based in London, Judopay is Europe's only mobile-first payments provider and is passionate about developing market-leading apps with pain-free payments experiences. Judopay partners with Apple Pay, Android Pay and a range of global brands – notably KFC, Virgin Media, and coffee chain Harris + Hoole – to deliver payments technology that delivers higher in-app conversions, lower development costs and reduced instances of fraud and chargebacks.
Reporting directly to CEO, Dennis Jones, Farley will to lead Judopay's team of product managers, UX/UI designers, and marketers to determine new products and features to deliver seamless mobile experiences for clients and manage Judopay's global expansion. With 18 years' experience launching hundreds of digital innovations across three continents, Farley is a former Intuit executive and CPO at Blue Star Sports, where he developed a global payments platform for the youth sports market and launched multiple native apps that had over 100,000 downloads in the first couple of months.
Winner of the Women in Advertising and Communications London (WACL) Future Leaders Award, Baggas has previously worked for Barclays, Revlon and P&G and will set the vision for and execute Judopay's marketing strategy in line with Farley's product strategy.
With 15 years' experience at American Express, Hallstrom has held a number of strategic and process development roles across the end to end payments line. At Judopay, Hallstrom will identify and deliver key strategic partnerships, building value propositions through strategic alliances across a diverse and complex payments ecosystem.
With 20 years' experience leading sales teams, Burbidge joins as Sales Director from daily-deals website Livingsocial. Tranter joins Judopay as a senior solution architect for Judopay's fraud division having previously been a developer at UMG, auction platform ATG Media and tech company Priocept.
Khan, Former Chief Data Scientist at LendInvest and founder of PaidUp, brings a wealth of fintech experience and is listed on Innovate Finance's '100 Women in Fintech' for her role in helping to shape and drive the UK's fintech agenda. Her advanced data analytics skills and problem solving abilities will help inform the direction of Judopay's product offering and streamline the development process.
Dennis Jones, CEO at Judopay, said, "The invaluable experience and knowledge of our fantastic team will be of huge benefit to Judopay as we look to expand into new markets globally. Therese, Kristin, Janet, Mark and Afra have been hand-picked to help hone our cogent product offering, marketing it effectively and building relationships with industry stakeholders. It's set to be a strong year ahead in the mobile payments sector and Judopay's forward-thinking team is going to lead the way with technology that is simple, frictionless and protected."
Ryan Farley, CPO at Judopay, said, "Judopay is primed to enable the next disruption of the payments sector. As more and more companies evolve their offerings to match the likes of Uber, Dominos and Starbucks, it's clear we're reaching a tipping point for payments to become a painless part of the customer journey. I am looking forward to working closely with the new leadership team as we look to help businesses do amazing things on mobile."
Free Newsletter Sign-up