JHC appoints Andrew Watson as Chief Product Officer of JHC's Digital Wealth Platform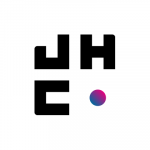 JHC appoints Andrew Watson as Chief Product Officer of JHC's Digital Wealth Platform
Wealth management fintech firm, JHC Systems (JHC) has appointed Andrew Watson to the newly created position of Chief Product Officer (CPO).
Previously Head of Product Strategy and Regulatory Change at JHC, Watson has been the driving force behind JHC's newly launched Digital Wealth Platform. During his 18 years at the firm, he has also been responsible for guiding JHC and its clients through a complex regulatory landscape including MiFID II and GDPR.
As Chief Product Officer, Andrew will be responsible for the continued development of the firm's portfolio management solution for wealth managers, the JHC Digital Wealth Platform (DWP). In addition to portfolio monitoring and risk analytics, the DWP incorporates JHC Neon (Neon)—a pre and post trade compliance tool—and JHC Figaro (Figaro), the firm's enterprise investment management outsourcing platform.
John Blackman, CEO of JHC, commented: "Andrew's promotion to the position of Chief Product Officer is richly deserved. Following the acquisition of JHC by FNZ, there are opportunities to not only consolidate our combined proposition in the UK market, but also to move our business into new strategic territories and product areas."
Andrew Watson added: "Working at JHC for almost two decades has revealed unique insights into our clients' needs. With increased regulatory scrutiny and heightened pressure on costs and charges across the industry, wealth managers need the best tools to help them increase capacity and scale while still delivering a high-end, tailored service to clients.
This strategic move follows FNZ's acquisition of JHC in July 2019.
Free Newsletter Sign-up