Jeremy Lee Joins eVestment as Vice President of Business Development in Company's Fast Growing London Office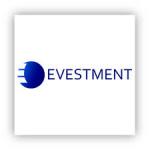 Jeremy Lee Joins eVestment as Vice President of Business Development in Company's Fast Growing London Office
eVestment, the global leader in institutional investor data and analytics, has named Jeremy Lee vice president of business development in the company's fast-growing London office.

In this position, Lee will be responsible for business development activities with new and existing eVestment clients in northern Europe.

Lee brings to eVestment a wealth of experience in sales, sales management, new business development and client service in the financial services and data industries.

Prior to joining eVestment, he served as a sales director in the United Kingdom for Morningstar. He has also held senior leadership positions with Financial Express and Lipper.

eVestment is among the fastest growing private companies in the United States, appearing on the Inc. 500/5000 lists since 2007. It has also become recognized for its strong workplace culture, ranking on several "Best Companies to Work For" lists in the United States. The company is replicating its success in the United States with exponential growth in Europe and the United Kingdom.

"This is an exciting time to join eVestment as institutional investors and investment managers are increasingly turning to data to make key decisions," said Lee. "And no one has more data in the institutional investor space or more robust solutions for analyzing and acting on that data than eVestment."

eVestment continues to recruit and hire new people to help support and propel the company's global growth. The company plans to hire 80 to 100 people around the world in 2015, primarily in sales, client service, product strategy and software development.
Benefits and employee-centric practices at the company include unlimited paid time off, events like an annual business meeting and holiday party where all employees gather at the Atlanta headquarters, fitness challenges, team outings, stock options program and promoting from within to create new opportunities for employees.
Free Newsletter Sign-up