James Radford is a New CEO of The Cheque and Credit Clearing Company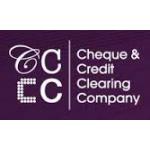 James Radford is a New CEO of The Cheque and Credit Clearing Company
The Cheque and Credit Clearing Company (C&CCC) - the organisation that manages the country's cheque clearing system - has announced the appointment of James Radford as its new Chief Executive Officer, with effect from Tuesday 3 January 2017.
James joined American Express on graduating from Kingston University with a First Class degree in Aeronautical Engineering. Over the following 15 years he held a variety of roles including: Director of Global Network Services; Director of Business Planning; and Vice President and General Manager for Amex's UK Commercial SME Card. Subsequent to this James worked at: Citigroup, where he was Senior Vice President and Head of Partnerships, Retail Banking; at the Bank of Scotland and then at Lloyds Banking Group as Director of Banking Operations and Transformation during their integration period; and at the Co-op Bank as an interim Transformation Director.
Most recently James has been working as interim Chief Operating Officer at Aldermore Bank, overseeing the introduction of planning and efficiency tools and the bank's IT and transformation agenda.
Regarding his appointment, James Radford said: "I am delighted to take on the role of CEO of the C&CCC. This is an exciting time to be joining, as the industry works to introduce an image-based clearing process that will bring cheques firmly into the 21st century - ensuring their future for those consumers and businesses that continue to rely on them."
Free Newsletter Sign-up