InvestCloud Appoints Will Bailey to Accelerate European Growth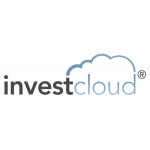 InvestCloud Appoints Will Bailey to Accelerate European Growth
InvestCloud, the cloud-based digital platform for wealth managers, has today announced the appointment of Will Bailey as Executive Vice President for Europe and Innovation.
Bailey will now head up InvestCloud's European business, which is based in the City of London, and today includes a team of ten sales, pre-sales, professional services and market data experts. Following its recent global client win at JPMorgan Chase and a worldwide distribution agreement with PwC, InvestCloud plans to expand the European team to 20 by the year end.
Relocating to London from the company's offices in San Francisco, Will previously led InvestCloud's technology and product management teams, contributing directly to the delivery and development of the firm's cloud-based digital wealth management platform.
Will Bailey, Executive Vice President for Europe and Innovation at InvestCloud, comments: "InvestCloud takes a completely different approach to creating digital experiences for both wealth managers and their customers – which is why we are seeing such demand across the world. We have a first class team here in London and I am excited at the prospect of growing it to better capture the opportunities that exist for us in Europe."
John Wise, founder and CEO, InvestCloud, adds: "Will's move to London demonstrates our commitment to our European-based customers and to the region's wealth management sector as a whole. Europe contains many of the world's leading wealth management centres. Local wealth management professionals are keen find new ways to engage and communicate with their clients. InvestCloud's unique digital platform can make that possible."
InvestCloud was founded in 2010 by John Wise and a small team working from his garage in Los Angeles. In just six years, the company has grown dramatically. Today, InvestCloud has more than 660 clients and $1.5 trillion of assets on the platform.
InvestCloud allows wealth managers of all sizes to provide a more engaging experience to their customers – helping to improve client communication, client automation, data analysis, data management and workflow automation – in order to increase satisfaction, retention and improve margins.
The InvestCloud platform is highly customisable, using a proprietary technology called Programs Writing Programs (PWP) to allow one business analyst or designer to do the work of 50 programmers. This approach means new content can be added to the platform quickly and efficiently. The platform also handles multi-currencies and multiple languages, allowing European wealth managers to easily tailor each experience to the needs of their customers in different geographies.
InvestCloud's growth in Europe follows recent announcements of new client wins at the wealth management division of JPMorgan Chase, which also made an equity investment in the company, and a relationship with PwC regarding the global distribution and implementation of InvestCloud solutions.
Free Newsletter Sign-up